How To Optimize Your Content For Search Engines in 2023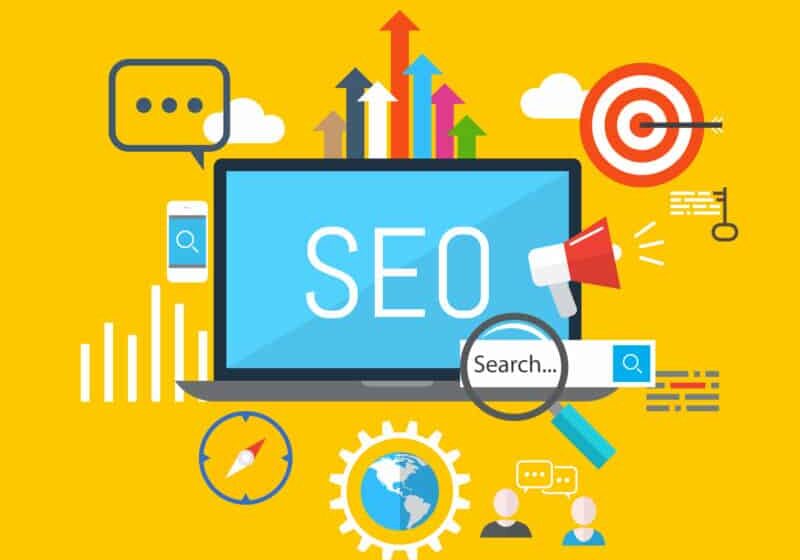 By Prebuilt Sites Team
October 12, 2022
When you write and publish content on your website, you want as many people to read it as possible. One method of bringing traffic to your site is by optimizing your blog posts so that they show up in search engine results pages (SERPs) on search engines such as Google. It is of uptmost importance that your content lives on the first page of search results for any keyword you're trying to rank for. Most people will click on the first three links, but hardly anyone will ever go to the second page. If you optimize your content and become the best result, more people will read your awesome posts. It's also important to note that pleasing Google should not be your first priority in your business. Your main priority should be pleasing your audience. A good business strategy will allow these two to go hand in hand. Keep reading to learn how to optimize your content by using a good keyphrase and writing quality content. If you have any questions about your SEO strategy or want us to handle it for you, reach out to us at Prebuilt Sites or The BBS Agency. We'd love to help you out!
Do you have a blog and do you love to write posts? Then you probably want people to read your posts. After all, you put time and effort into writing your content. Did you know that a blog is a great tool to get more people to your website? By optimizing your content for search engines, you will see an increase in your website visitors. But how do you optimize your blog posts? We'll tell you!
The magical world of SEO
Before we dive deep into the how and why, let's look at the what first. Optimizing your content for search engines is also known as SEO: Search Engine Optimization. But what does it mean? The short answer: you make sure your post about a specific topic reaches a high position in the search results of Google, for example. The long answer: you conduct keyword research, you have a user-friendly site structure, your site speed is fast and the quality of your content is good. Now, let's look at why you should optimize your content.
Why should you optimize your content?
Simply put: you want people to read the content you write! Chances are, you're writing about topics you are passionate about. And you want to share your enthusiasm with others. But if your content doesn't rank high in the search results, people won't be able to find it. That's a shame! Did you know that 60% of people click on the first three links of the search results? Most people never even look at the results on page two. If you optimize your content and become the best result, more people will read your awesome posts. 
Should you optimize every piece of content?
Good news: you don't have to! While it's always good to write relevant and readable content, not everything has to be optimized for search engines. After all, you don't want to entertain search engines on your blog. They aren't buying your products or subscribing to your newsletter. But your audience is. That's why the people visiting your website should always have your priority. 
Additionally, not everyone lands on your website through Google. People could find your website via social media, business cards, or simply by word of mouth. If you have a loyal Instagram following, for example, you could ask what they'd like to see on your website. Even though the topic might not rank high in Google, if your social media audience still reads your blog then you're doing great!
The important takeaway is that your audience should be your main focus. Luckily, optimizing your content for search engines and your audience often goes hand in hand. Google wants its users to enjoy the websites they visit. Just make sure to keep your focus on the end-user and not just trying to please Google.
How do you optimize your content?
There are tons of different ways to optimize your website. In this blog, we'll zoom in on the topics specific to content writing: using a good keyphrase and writing quality content. If you want to know more about site structure or site speed, we have posts about those too! Be sure to check them out on our blog. 
A keyword is key
For every imaginable topic, there is an audience. But how do you reach the people who are just as passionate about your content as you are? By researching what phrases they use when they look for a specific topic. These phrases are also known as keyphrases or keywords. If you write content for a specific keyphrase, the chances of you ranking higher in the search result increases. Unfortunately, popular keywords such as clothing store or video games are often taken by large businesses. Meaning: they wrote loads of specific content for them. That's why you should try to find a keyphrase or keyword that doesn't have a lot of competition.
Do you want to know more about keywords, such as how to find the right one? Then read our easy guide for keyword research!
Easy to read is easy to love
Optimizing your content isn't a simple matter of choosing the right keyword and using it as much as possible in your text. Remember: you're writing for your audience. You should focus on writing content they will love. This also means that you should write readable content. If your audience is young, you might want to consider using short sentences and easy words. If your audience is mostly university professors, however, you're fine to use more difficult words. But don't overdo it! Keep in mind that it's important to write a readable text. The added bonus? If people have a great reading experience, they are more likely to return to your website. Or even better: tell their friends about it! 
Make your texts scannable
Writing readable texts is more than adapting your language to your audience, however. People quickly want to find the information they're looking for. They usually scan through your text and only read the subheadings and the first few sentences of a paragraph. If they have to read a long and difficult text without any headers, they will most likely give up and leave your website. That's why it's worth it to put effort into making your text readable.
Don't worry, though! We're here to help you out. Aside from this useful guide on how to improve your texts, we also have a handy readability feature in the Yoast SEO plugin. It provides focused feedback on various readability factors, such as the length of your sentences and if you have enough subheadings. Allowing you to relax and focus on writing great content. 
Accessibility is awesome
Chances are not everyone in your audience is able-bodied. A lot of people have visual impairments such as color blindness, and dyslexia is also a common disability. By making your website easier for them to read, you're not only a very friendly human, but Google will like you better too! Nowadays, Google is more focused on how accessible websites are. It states that: "Everyone should be able to access and enjoy the web." And we wholeheartedly agree! That's why we wrote a dedicated blog post about how to improve your accessibility. Be sure to check it out!
Conclusion: you should optimize your content
We've discussed a lot in this blog. But it all comes down to this: you love writing blog posts and you want people to read them. By optimizing your content for search engines, your site will rank higher and more people will find your content. Additionally, improving the readability of your posts also improves your audience's experience. They'll have a great time reading your content and are more likely to return. Sounds great, right?
Helpful and easy to use: the Yoast SEO plugin
We mentioned the Yoast SEO plugin before, but what does it do? And why does it make your life so much easier? The Yoast SEO plugin helps you optimize your content for search engines. When you fill in the focus keyword for a blog, the plugin scans your text and tells you if you used the keyword enough or too often. Additionally, it checks if you used it in your headings, title, images, meta description, and subheadings! 
The Yoast SEO plugin also shows you the Google preview of your blog. Which is useful, because it gives you an idea of how your site will appear in search results. And don't forget the readability feature! It helps you write readable content that your audience will love. And it's available in multiple languages. What's not to love?
Originally published on Yoast.