11 Tips For Writing Content That Effectively Converts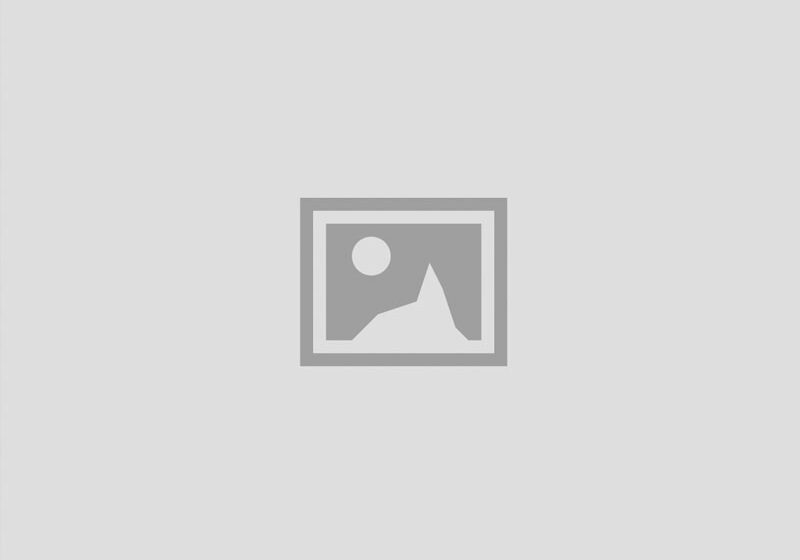 By Prebuilt Sites Team
December 15, 2021
EDITOR'S NOTE: Writing good content that converts isn't as difficult as it sounds. Once you nail down a solid marketing strategy, all you have to do is rinse and repeat each time. Sumo rounds up 11 of their best hacks you can use to create remarkable content that gets results. First, make sure you do your research before writing content. You want to target your reader's pain points so scour the web on Subreddits, Answer The Public, run Instagram polls, etc to find out what those pain points are. Take the buyer on a clear path to your solution. Draw them in with an irresistable headline, craft unique and detailed content, and make it easy to read and navigate. Advertise your content on social media, include multiple CTAs, and offer upgrades to get your readers to make a purchase. And another, and another… If you have any questions about writing compelling copy or want us to do it for you, reach out to us at Prebuilt Sites or The BBS Agency, we'd love to help you out!
Here at Sumo, we're obsessed with creating the most epic, in-depth content anywhere on the internet. Content like:
With most of our articles racking up hundreds or even thousands of shares, blog content has been an enormous part of our success here at Sumo.
As we've often said, there's nothing fancy about creating popular, high-performing content. It's a simple, repeatable process. And a few hacks are all it takes to raise your content marketing from boring to badass.
In this guide, we'll walk through 11 essential hacks you can use to create remarkable content that gets results.
We'll be covering a lot of ground in this guide, so we've created a step-by-step checklist to help you apply these hacks with every piece of content you write.
1. SOLVE YOUR READERS' PROBLEMS
As a content marketer, you're intimately familiar with the benefits your product offers. So it can be hard to remember that your readers might not care about your product and its awesome features at all.
Readers are most interested in their problems. And the best way to create content that really gets results is to learn what those problems are and help them find a solution.
For instance, the content team at Close is laser-focused on helping sales teams raise their performance, as shown in this guide to overcoming more than 40 common sales objections:[*]
Photo: Sumo
Focusing content on the challenges that matter most to your reader doesn't just help you create more useful content; it also enables you to start building a relationship with your audience.
The best part is, it's simple to identify your readers' pain points. Just ask.
Here are some strategies you can use to learn more about your readers' challenges:
TALK TO YOUR READERS
Scheduling informal, 15-minute conversations is one of the most effective ways to find your readers' pain points. One-on-one interactions take time, but they enable you to engage customers in real, human interactions and learn insights you couldn't have gotten any other way.[*]
EMAIL YOUR AUDIENCE
Emailing your audience directly can also yield great insights. Email copywriting guru Val Geisler uses her welcome email as an informal survey to learn more about her audience's challenges:
Photo: Sumo
RUN AN AUDIENCE SURVEY
Sending an email survey to your list is the most straightforward way to learn your audience's pain points. But keep it short. Surveys that are three or fewer questions get the highest completion rates — over 80%, according to data from Survicate.[*]
Photo: Sumo
USE THE FOOT-IN-THE-DOOR TECHNIQUE
Once you've gotten your readers to take their first action, they're far more likely to take a second. That's the idea behind the foot-in-the-door technique — and studies have found that people are more likely to say yes to a request if they've already said yes to a prior request.[*]
Consider placing audience polls on a thank you page, right after readers subscribe to your blog. It's an easy way to increase responses and learn more about your readers.
Above all, don't be intimidated. Most people love to talk about themselves. And you'll get incredibly valuable information that will be the starting point for high-performing content.
2. SOURCE CONTENT IDEAS FROM ONLINE COMMUNITIES
Joining the same online communities as your readers is another terrific way to learn their pain points. In the right communities, you can simply listen in as your readers discuss their interests and challenges among themselves.
With a little exploring, you'll find lots of online communities where your readers hang out. Here are three great places to start.
FACEBOOK GROUPS
Facebook Groups are an overlooked resource for content marketers. While most of us join groups to build relationships and learn from colleagues, they're also a terrific place to gain insights into your target audience.
Start joining groups that are relevant to your target audience, and you'll quickly notice comments that shed light on their pain points — like this user looking for ways to get more conversions from their blog.
Photo: Sumo
Don't forget to dig into the comments. You'll often find insightful responses you can use to inspire your own content.
Photo: Sumo
SUBREDDITS
Reddit attracts readers with virtually every interest you can imagine. It's one of the best ways to learn more about what's working with your audience. To get started, search for your topic, and start exploring the subreddits that come up. You'll quickly get a feel for the topics that are trending with readers:
Photo: Sumo
AMAZON REVIEWS
Amazon is much more than just a massive online retailer. It boasts a thriving online community of reviewers… which makes it the perfect place to learn more about your readers' pain points.[*]
Just find books on your topic, and start exploring the comments:
Photo: Sumo
Reviews like these are a terrific source of voice-of-customer data. You won't just learn about your readers' challenges. You'll learn the exact words they use to talk about their problems — which you can swipe and incorporate into your content.
3. MAP YOUR CONTENT TO THE BUYER'S JOURNEY
Visitors coming to your site are at all different stages in the buyer's journey.[*]
Some have probably never heard of you before.
Others have already visited your site once or twice, and are considering whether your product is right for them.
And a few are comin' in hot, ready to buy.
The key to raising your conversions is strategically targeting each piece of content to visitors at different stages of the funnel.
With this approach, you can dramatically improve the odds that you'll move each reader through the funnel and ultimately convert them into a paying customer.
Identify long-tail keywords that match specific stages of your sales funnel. Consider these strategies for reaching customers at each stage of the buyer's journey:
TOP OF THE FUNNEL
Your reader may not even know they have a problem yet — so the name of the game is building a relationship with your reader. Create content that informs your reader and helps them with their immediate pain points.
Long-form blog posts, videos, infographics, and podcasts can all be incredibly effective. But many people would rather connect with you over social. Our friends at Finisterre reach thousands of followers with their quirky Instagram posts.[*]
Photo: Sumo
MIDDLE OF THE FUNNEL
By now, readers are problem-aware and starting to consider their purchase decision. Content that helps them evaluate their options, like articles on what to look for in a service provider, pricing guides, or detailed case studies, can all help readers move toward a purchase.
At this point, consider sharing your content in the form of a newsletter or content upgrade that lets you engage your readers more regularly. Building a relationship over time enables you to move your readers through the funnel more successfully.
BOTTOM OF THE FUNNEL
Things are heating up. The goal now is to help readers make their purchasing decision and choose you for the sale. Proven content frameworks like product comparisons, use cases, and best-product lists are powerful tools to nudge readers toward taking action.[*]
But you don't have to stop there. Take Buffer. They use a variety of creative approaches to engage readers in the decision stage — including on-demand webinars, a Stories creator, and even a Skillshare course:[*]
Photo: Sumo
4. WRITE AN IRRESISTIBLE HEADLINE
We all know the headline is a make-or-break element of your content. And if you're not spending serious time crafting a compelling headline, you could be missing out on a flood of readers.
The most powerful way to write a successful headline is simple: promise the reader something they want.
In Tested Advertising Methods, John Caples put it best:
"First and foremost, try to get self-interest into every headline you write. Make your headline suggest to the readers that here is something they want. This rule is so fundamental that it would seem obvious. Yet the rule is violated every day by scores of writers."
A number of industry studies have pinpointed key factors of best-performing headlines. Lists and how-to posts tend to attract the most views and shares, with longer headlines typically outperforming shorter ones.[*][*]
Crafting an awesome headline doesn't have to be an ordeal. Use these hacks to simplify the process.
APPEAL TO THE READER'S SELF-IMAGE
Self-interest doesn't just mean getting an outcome. What we really care about is how others see us — and how we see ourselves. Frame your benefit in terms of your reader's self-image, and you'll instantly make your headlines more clickable.[*]
For example, Ben Sailer positioned his list of 40 content marketing tips as advice that could make you better at your job… and it picked up more than 4,000 social shares, per Ahrefs.[*]
Photo: Sumo
USE PROVEN FORMULAS
Swipe successful headline formulas that have worked for other writers — it's one of the simplest ways to write a great headline.
RUN A HEADLINE CHECK
Headline analyzer tools are an easy way to make sure you're on the right track. One of our favorites is the Emotional Marketing Value (EMV) Headline Analyzer from the Advanced Marketing Institute.[*]
Just enter your headline and click the submit button:
Photo: Sumo
You'll get an EMV score for your headline, based on the "emotional marketing value" of the words it contains. A score above 40% is a great benchmark to shoot for.
Photo: Sumo
By now, you've crafted a stellar headline — but how do you get readers moving through your content? Let's find out.
5. CREATE A SLIPPERY SLIDE
Your headline has one job: to get readers to read the first sentence.
Your first sentence has one job: to get readers to read the second sentence.
You get the idea.
With anything you write, the goal is to create a slippery slide that pulls readers through your content… all the way to the end.
Let's look at some proven methods for adding elements of interest that pull readers through your content.
TELL AN ENGAGING STORY
Telling a story is one of the best ways to arouse curiosity and keep readers moving through your article.
As Donald Miller notes in Building a Story Brand, we're drawn to stories because they make things clearer and simpler than they often seem in real life.
"In a story, audiences must always know who the hero is, what the hero wants, who the hero has to defeat to get what they want, what tragic thing will happen if the hero doesn't win, and what wonderful thing will happen if they do."
At Growth Tools, Bryan Harris consistently tells engaging stories that pull readers into his articles:[*]
Photo: Sumo
Stories don't need to be long. (This one is just 41 words.) They just need to build curiosity and get readers moving through your content.
PLANT SEEDS OF CURIOSITY
In any piece of well-written content, you'll often see short, attention-grabbing sentences like these:
Read on.

But there's more.

Here comes the best part.

It gets better/worse:

Let me explain.
These "seeds of curiosity" help grow and maintain reader interest. They're a classic copywriting technique.
It's easiest to plant seeds of curiosity during the revision stage.
Read through your content. Any place you suspect a reader might lose interest, add a seed of curiosity. They perform best when placed where readers will notice them — at the end of an existing paragraph, or as their own stand-alone paragraph.
Let's keep moving.
(See what I did there?)
USE THE CLIFFHANGER EFFECT
Ever notice how television writers create suspenseful "cliffhanger" moments right at the end of an episode? These moments of unresolved tension take advantage of our tendency to seek closure — and ensure you'll come back for the next episode. Psychologists call it the Zeigarnik effect.
Adding cliffhanger questions is a terrific way to maintain reader attention in your content. For example, in this post from Copyhackers, Aaron Orendorff introduces a cliffhanger right at the start of the article.[*]
Photo: Sumo
Right away, there are a number of cliffhanger elements that can engage the reader. Wait; what? Aaron Orendorff got to where he is in just five years? How did he use guest posting to build his career? Can I do it, too?
You can also set up cliffhangers in one post that are resolved in a subsequent post. Alex Turnbull does this effectively in this two-part series from Groove:[*][*]
Photo: Sumo
Groove has built an entire content marketing brand around brutally honest inside perspectives on startup life, with engaging stories like their epic A/B testing fails, which draw in readers. It's a great tactic to get readers into your content.[*]
6. CRAFT DETAILED CONTENT THAT STANDS OUT
The Skyscraper Technique is so hot right now.[*]
Seven years after Brian Dean first wrote about it at Backlinko, it seems like every content writer is racing to write ever-longer blog posts:
If creating epic content is your thing, you won't want to miss our guide to reverse-engineering extraordinary content.
But while long-form content can be awesome, it's ultimately the quality of your ideas that matters more than anything else.
Take Pamela Wilson's Copyblogger article, 8 Incredibly Simple Ways to Get More People to Read Your Content. At less than 1,000 words, it's a quick read — and still offers tons of advice on creating reader-friendly content.[*]
The key differentiator of a valuable, shareable article like this one is the details.[*]
But too many writers racing to hit an ambitious word count take the easy path: repeating vague generalities over and over again.
Instead, focus on adding lots of concrete details that answer specific reader questions.
Citing statistics is a great way to add detail to an article… as long as it helps your reader to understand your key takeaways better.
But let's be real — there are a lot of shady stats floating around these days. Always remember to track down the original source, and provide enough context to ensure that you give your reader the full picture.
Check out how Kaleigh Moore uses relevant industry data to inform the reader and provide context up-front in her Ecommerce 101 article:[*]
Photo: Sumo
And there are many other ways you can add supporting details to your content, as these writers have found:
Chris Von Wilpert's Shopify case study breaks down fifteen specific strategies Shopify used to grow its revenue by 90% in one year. To write a great case study, narrow in on the specific outcome you want to highlight — and focus on specific, actionable takeaways that can inform your readers.

David Perell's ultimate guide to writing online explains not just why a writing habit is beneficial but lays out the most effective strategies for building an audience in detail. To create a valuable online guide, dedicate plenty of time for research and look for ways to provide new insights into your topic nobody has before.

Brian Dean's page speed deep dive includes a dizzying array of useful takeaways, including the best- and worst-performing CMSs, factors that impact a page's time to visually complete, and the best-performing image optimization strategies — all presented in detail with data.
7. USE SKIMMABLE, READER-FRIENDLY FORMATTING
The data is clear. Most of your visitors aren't readers — they're skimmers.
Most website visitors will scan a page, looking primarily for the information that's relevant to their needs. And those who do scan an article in its entirety typically consume only about 25% of the content on the page.[*]
It's essential to make your page easily scannable with user-friendly navigation features. Serve up a wall of text, and your users won't stick around for long.
And it turns out, formatting your post for readability also makes it easier to write amazing content.
Break up text with headings and bulleted lists. Frequent lists and subheadings don't just make your text easy on the reader; they also simplify the writing process. Sketch out the key ideas with headings and bullet points, and go back and fill in your thoughts later.

Limit the number of characters per line. Readers find shorter line lengths easier to scan. Adjust your site's column width to optimize the number of characters per line. On desktop, you'll want to aim for a line length between 45 and 75 characters, with 66 characters regarded as ideal. On mobile devices, you'll want a shorter line length — between 30 and 40 characters is best.[*]

Keep your paragraphs short. Paragraphs should be one to three lines, with one idea per paragraph.

Space lines for easier readability.Your readers will have a tough time reading your content if your lines are too close together. Set normal paragraph text with a line height between 1.4 and 1.6. For headings, opt for a line height between 1 and 1.2.

Use responsive design. Even though more than 52% of website traffic comes from mobile devices, too many content creators still settle for a desktop-first experience. If you're among them, that simple design flaw could be costing you more than half of your potential readers.[*]

Include visuals. Adding visuals makes your content look more professional, so it naturally increases shares and boosts readership. In an analysis of over a million articles, BuzzSumo found that adding an image every 75 to 100 words is ideal for maximizing social shares. Always opt for high-quality visuals and be sure to add alt text to help search engines make sense of the images.[*]
A great user experience can make your site more reader-friendly. But how do you make sure your content continues to perform over time? Let's look.
8. OPTIMIZE YOUR EXISTING CONTENT
Let's face it. Information doesn't age well online.
The online ecosystem evolves incredibly quickly. And the only way to keep your content fresh and maintain healthy conversion rates is to periodically update and republish your content.
Revising previously published content enables you to be more intentional about content creation. Instead of constantly spinning out new posts, you're creating the best possible content library with the goal to keep it as relevant and up-to-date as possible.
When Single Grain adopted this strategy, they saw a dramatic increase in traffic, with readership to some posts spiking by as much as 7300%.[*]
Photo: Sumo
Other companies have experienced similar results; HubSpot's initial experiment with optimizing twelve of their most popular posts doubled their leads from those posts.[*]
The best part? The process couldn't be more straightforward.
First, make a list of posts that are worth updating. Go to Ahrefs and click on "Top Pages." You'll see a list of how your pages are ranking for your target keywords.
Keep your eye out for posts that rank outside Google's top 10.
Photo: Sumo
For instance, in these results, 26 Powerful Value Proposition Examples That Convert Visitors currently ranks #13 for the search term "value proposition."
That's pretty solid! But updating this post would likely help increase its search position and bring in more subscribers.
Remove outdated links. Read through the post and replace all links that are dead or outdated with more current resources.

Update formatting to align with current best practices. Make sure your post has a clean, reader-friendly design and is consistent with your current layout and formatting.

Expand on the post with new tools, techniques, or related topics. No matter what your topic, there are always new techniques and ideas to share. Update your original post by adding new links to relevant tools and resources.

Create an irresistible content upgrade. If your old article didn't include a targeted content upgrade, now is the time to add one.

Implement compelling inline CTAs and pop-ups. Once you've created your upgrade, be sure to promote it to capture email addresses from your visitors. (We'll dive into content upgrades and how to promote them in a minute.)
With a great content library, you can attract a steady flow of traffic to your site. But how do you convert those visitors into subscribers?
Let's find out.
9. OFFER CONTENT UPGRADES
The content upgrade is a powerful strategy you can use to drive more conversions from your content. And the gains you can achieve are, frankly, fantastic.
By adding a simple content upgrade to one of his most popular blog posts, Eric Siu achieved a 492% increase in conversions — and other marketers have seen similar upticks.[*]
Great content upgrades are ultra-targeted. If a reader invests the time and attention to read all the way through your article, they're probably ready to take the next step. A strong content upgrade is specific to the article, giving your reader everything they need to take action.
If you want to keep things simple, consider offering a PDF download of your article. Many readers won't have time to read your content right away. And they'll jump at the chance to save it for later.
Some other options you can consider include:
Ebooks. You can create ebook versions of your existing blog posts in seconds using tools like Beacon or Designer. They're a next-level upgrade from a simple PDF download.

Checklists. If you've written a how-to article, a checklist of steps to help your readers take action on your advice can be a great, high-value upgrade. Marijana Kay's blog post checklist is a great example, helping writers craft high-performing content every time.[*]

Templates. Giving readers a template is an obvious choice if your readers might need help getting started. Brian Peters knew many ecommerce business owners would need help building a marketing calendar, so he crafted a how-to article paired with a ready-to-go template.
But the possibilities are virtually endless. Check out this article for 28 of our favorite content upgrades that you can easily create today.
Content upgrades offer a clear path to higher conversion rates. But the fact is, they can be a hassle to make — so you'll want to look for ways to simplify the process, especially if your time is limited.
Here at Sumo, we typically offer a unique upgrade with each piece of content. But every now and then, we offer the same upgrade across a number of articles, like our conversion rate checklist:
Photo: Sumo
Notice we only pair our conversion rate checklist with relevant content. Both articles offer tips on how to get more email subscribers, so they're a natural fit.
With this approach, we can continue to offer targeted upgrades with every article — with a fraction of the effort it would take to create a brand-new resource for each post.
10. INCLUDE MULTIPLE CTAS IN EVERY POST
Remember, most of your visitors are skimmers. Plan your CTAs accordingly.
You never know for sure where your readers' eyes will land on the page. And you can't assume they'll read to the end of the article. Burying a single CTA at the bottom of the page is a sure recipe for a dismal conversion rate.
Marketers have found time and again that simply adding a second CTA above the fold can drive significant conversion gains — particularly when they're optimized to capture reader attention and interest.[*][*][*]
The lesson is simple. The more times visitors see your offer, the more likely they are to take advantage.
PLACE FREQUENT INLINE CTA(S)
Here at Sumo, we've simplified the process of placing CTAs by creating visually compelling CTAs that we place at least twice within a blog post.
Generally, we place CTAs:
Near the top of the article

At the end of the body text, just after the conclusion
When you craft your CTA, take time to write compelling microcopy that promises a tangible benefit to the reader:
Photo: Sumo
LEARN TO LOVE POP-UPS
Pop-ups don't get a lot of love.
Readers often find them disruptive. But that's what's so great about them. A great pop-up adds to the reader's experience by offering resources that help the reader take the next step.
Check out how HubSpot uses this technique. Read their article on creating an SEO strategy, and you'll encounter this friendly slide-in pop-up with an offer to download their SEO starter pack:[*]
Photo: Sumo
When used effectively, pop-ups get conversion rates inline CTAs just can't match. Results vary widely, but conversion rates over 5% aren't unusual for strategically targeted pop-ups.
Sounds great — but how do you get them up and running on your site?
No worries. Sumo's got you covered with a range of pop-up features you can easily use to share content bonuses to build your list.
Click triggers are eye-catching opt-in forms activated when users click a link on your page. For example, this is the click trigger in our post on 101 Trigger Words:
Photo: Sumo
Click the link, and you'll see the form:
Photo: Sumo
The Welcome Mat is a full-screen pop-up that slowly rolls down over the entire page. It makes the most sense for visitors who are coming to a page for the first time — and only on desktop devices. Here's the Welcome Mat on our Power Words post:
Photo: Sumo
Exit pop-ups generally get great conversion rates, often upward of 5%. We've implemented exit pop-ups on our highest-traffic posts, like our rundown of seven successful Shopify stores:
Photo: Sumo
To optimize your pop-ups for conversion, it's critical to make sure each one aligns with a specific piece of content, just like with your other CTAs.
Consider simplifying your process by using a category-based approach. For instance, HubSpot's SEO Starter Pack pop-up appears on most of the posts in their Beginner SEO category.
11. PROMOTE YOUR CONTENT TO GROW YOUR AUDIENCE
Simply creating great content isn't enough. There's plenty of amazing content out there right now gathering dust. In fact, according to Ahrefs, 91% of the pages they surveyed (over a billion!) attracted no Google organic traffic.[*]
And if your content doesn't draw any visitors, you won't have any chance of converting them into customers.
Effective content marketers focus the majority of their efforts on promoting their content, and you should too. Fortunately, there are lots of strategies you can use to get your content in front of a wider audience.
Email outreach is a powerful tool that can dramatically increase the odds your content will find a wide audience. Reach out to:
Your list. Reaching out to your audience is a no-brainer. When you publish new content, send them a message to promote it.

Influencers mentioned in the article. Send a short, friendly email to any influencers you mentioned in the article. Be polite, and don't ask for a share. Just share your link and invite them to give you any feedback or suggestions.

Email people who shared similar articles. Reaching out to influencers in your niche who have shared similar content is a great way to help your content find a wider audience.
Social media is another terrific way to share your content — but it's becoming harder than ever to reach users. The median engagement rate for a Facebook post from some of the most popular brands is just 0.09% per post per follower :[*]
Photo: Sumo
You can still reach users on social media. But it's not just a matter of posting over and over, which can cause users to unfollow you.
Instead, take time to create a few high-quality posts with compelling images and copy that your audience will actually like and share. And use Facebook's Audience Insights feature to find when your audience is online and the posting schedule that works best for you.
And it goes without saying that your site should have a social sharing plugin activated, like Sumo's free social sharing plugin, making it easy for readers to like and share your content. Consider other social sharing tools like ClickToTweet, which embeds tweetable quotes into your content. They're an easy way to get your content in front of more readers.
Lastly, submit your content to curation platforms like Quuu Promote to ensure that it gets more shares and reaches more readers.
START CREATING HIGH-PERFORMING CONTENT TODAY
We've come pretty far in this article:
Why high-converting content starts with understanding your audience.

How to craft the key aspects of your article, from headline to CTA.

Why a compelling content upgrade is so important.
But if you don't apply these strategies in your content creation, you won't see any results.
Commit to picking one hack to implement today in your content. You could write a kickass headline. You could create a compelling content upgrade. Or you could spend some time reaching out to your readers.
As time goes on, experiment with more of these hacks. The more you practice and learn, the better your results will be.
And be sure to grab our free checklist to start implementing these hacks with each new piece of content you create.
Originally posted on Sumo.