Help Customers Support Your Local Business By Improving Your Local SEO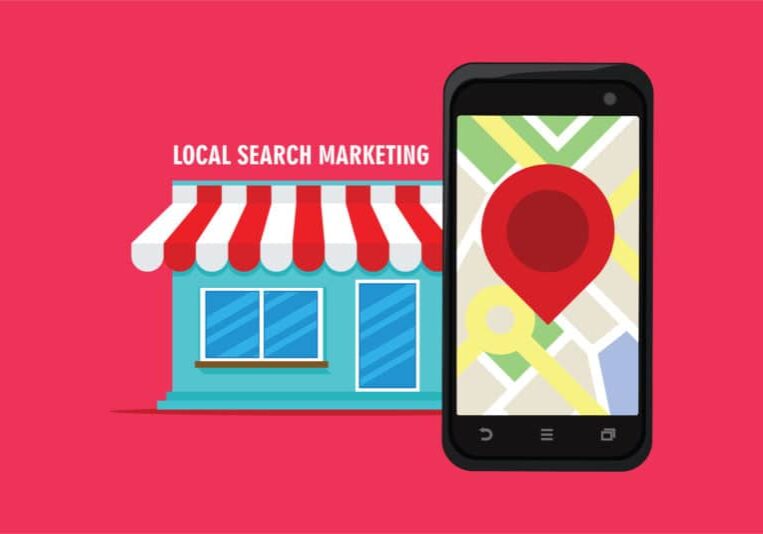 By Prebuilt Sites Team
August 29, 2022
Having a good SEO strategy can help you reach anyone anywhere in the world. But what if you were hoping to target a more specific local area? If you're a brick and mortar business or offer services in a local area, you want to make sure you're appearing in search results when people type "Dallas hair stylist" or "best gym in San Diego" into the search bar. Consumers want to support local businesses, and to make that as easy as possible, you need to have a solid local SEO strategy. Keep reading this interview with Rock Content and Amanda Jordan as they discuss how to have a winning SEO strategy. They discuss the benefits of local SEO, how it differs from traditional SEO, and how to make local SEO work for your business. If you have any questions about your SEO strategy or want us to handle it for you, reach out to us at Prebuilt Sites or The BBS Agency. We'd love to help you out!
Traditional SEO can reach any user, anywhere in the world, as long as they do an online search. It's, without doubt, a powerful Marketing strategy for any company. 
But what if you could be even more specific? When users seek to find products, services, or businesses in a specific area, what if your brand could be the one appearing in the first position of the SERPs? Enter Local SEO. 
The strategy helps highlight a business in local searches, specifically targeting the audience located near that business and the areas it serves — which is particularly interesting especially when you consider that 46% of all Google searches are looking for local information, and that "Near me" or "close by" type searches grew by more than 900% in two years.
"Local SEO means being easy to find and interact with online. While consumers want to support local businesses, these businesses need to make the process and experience as easy as possible," Amanda Jordan points out. Amanda was voted one of the best women in SEO to follow by Marie Haynes Consulting, and the Director of Digital Strategy at RicketyRoo, an agency fully focused on Local SEO. 
She was our guest at our last Jam Session, Rock Content's free webinar to help Marketing and sales professionals to rock their business. Amanda shared many great insights for brands to increase their presence in local searches. You can watch the entire interview here!
Amanda's more than 10 years experience in Local SEO includes working with local businesses of all sizes including enterprise-level multi-location businesses and franchises, as well as small-to-medium sized businesses with one or two locations. 
The specialist has told us some of the topics you will see at the Jam Session. Check out!
Rock Content: Can you summarize, in a few words for our audience, what is Local SEO and its benefits for business?
Amanda Jordan: Local SEO is SEO for businesses where geography is a major factor. Content, technical, link building, etc are all local SEO if your business needs to rank in a specific city, county, state, zip code, etc. Local SEO is essentially all SEO with the inclusion of proximity to the searcher being a factor.
RC: Surveys say that, with the pandemic (and even now in 2022), more and more customers want to support local businesses online—it's the "Buy Local" movement. Can Local SEO help in these cases?
AJ: Absolutely. Businesses should make it as easy as possible to support them. This means being easy to find and interact with online. While consumers want to support local businesses, these businesses need to make the process and experience as easy as possible. This means having quality reviews, high-quality photos, and an overall great customer experience.
RC: How does local SEO differ from traditional SEO for brick-and-mortar stores?
AJ: Local SEO has the added complexity of using Google Business profiles, Apple Maps, Yelp, etc. as tools to increase visibility and leads. Essentially, there are more platforms other than typical Google search results that we know that consumers use to find local businesses. Each of these platforms have their own guidelines, complexities, etc for ranking and converting searchers. 
Your online reputation is also key for local SEO. Businesses that are on Yelp and Google Maps have the ability to gain reviews that are prominently displayed for a variety of searches and intents. So whether someone is searching for a branded or non-branded term, your reputation will be clear. A bad reputation means significantly fewer customers.
RC: What if my business doesn't have a physical address where I aim to reach new customers? Does Local SEO work for me?
AJ: Google allows businesses to have a service area listing. This means that if you don't have a brick-and-mortar location and you service your customers at their home or business address, you can still take advantage of Google Maps. Well-optimized content on your website can also help you rank for nearby cities without having a location there. You essentially use the city, county, state, etc as a keyword.
RC: What else can readers expect from our Jam Session?
I'm excited for my Jam Session and to discuss how to make local SEO work for you. Readers can expect to learn about the intricacies of local SEO and how they can achieve a more competitive position online.
Don't stop here! If you want to be a Local SEO champion, watch Amanda's whole Jam Session. It's free and you can access it here!
Originally published on Rock Content.