Embrace The Shift And Build An Audience-Driven Brand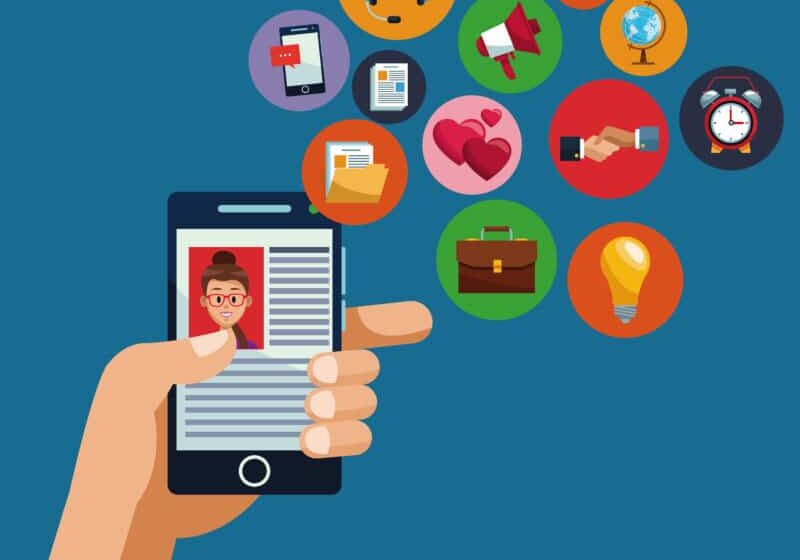 By Prebuilt Sites Team
March 18, 2022
No longer are the days of companies pushing products onto an audience of passive consumers. Companies that don't open up a two way conversation with their audience and embrace the shift toward becoming an audience-driven brand are going to get left in the dust. When a subscriber or follower becomes more than just a passive consumer of your brand, they become loyal supporters, customers, and even ambassadors for your brand. In order to build an audience-driven brand, you first have to get to know them. Find their pain points, and see where you have some common ground. Build trust by sharing your story and processes openly, explain how your product or service can solve their problem and improve their lives. Be weary of distractions and being overwhelmed by the many options of direction you can go. Listen to your intuition and your audience. If you make sure everything you do aligns with your mission and higher purpose, you'll win the affection of your audience. If you have any questions about building an audience-driven brand or want us to handle it for you, reach out to us at Prebuilt Sites or The BBS Agency. We'd love to help you out!
If you can embrace the shift toward becoming an audience-driven brand, it'll become a superpower that fuels your growth. 
In the old way of doing things, companies would rely on traditional advertising to push products on an audience of passive consumers. 
These days, the lines are blurred and the communication channels are many. Focus groups aren't convened in a lab somewhere; they're giving you live feedback on every step of your journey in real time. In 1999's visionary Cluetrain Manifesto, the authors offered an invitation and a warning:
Networked markets are beginning to self-organize faster than the companies that have traditionally served them. Thanks to the web, markets are becoming better informed, smarter, and more demanding of qualities missing from most business organizations.

—Cluetrain Manifesto
If you learn how to embrace this shift toward audience-driven brands and businesses, it can become a superpower that fuels your growth.
When your customers or subscriber are more than just passive consumers of your ads and your products, they become incredibly powerful potential supporters, evangelists, and advisors. 
Building your business is a lot easier when you're doing it alongside the people you seek to serve!
Here's what to expect in this article:
How do I get my audience involved?
1. Determine your higher purpose.
3. Too many different directions to go
The Summit for Building an Audience-Driven Brand
How Do I Get My Audience Involved?
The beauty of being audience driven is that it is versatile and iterative. You can start practicing it before you even know what kind of project you want to create! 
The whole idea is to open up your efforts so others are involved as you go. Don't know what to do next? Talk it out in a space where others can offer their guidance. Trying to pick between colors for your company tee shirt? Poll your people! 
This can be a radical shift in mindset for people who are used to only showing the shiniest, most polished side of their business. Indeed, exposing your unfinished and imperfect side of your work comes with some risk, but the benefits can far outweigh that risk. 
1. Determine your higher purpose.
You and your audience are united in a shared interest. The better understanding you have of what that shared interest is, the more common ground you can build upon as you go. 
Whatever products and services you offer address an unfulfilled need of some kind. The circumstances driving that need are often larger trends or societal inequities that you can genuinely engage in conversation about. This gives you a powerful foundation upon which to build a business that can adjust as times change. 
This also gives you a clear way of engaging authentically with your audience in a way that isn't always just about getting them to buy your stuff. This helps you build trust, which helps you build your business.
Take, for example, Chris Herd. His company helps other companies manage their remote workforces. While he occasionally takes time to talk about what his company offers, much of his public correspondence is focused on his deep passion for supporting remote work:
The ability to work remotely — and peoples realising they don't need to waste 70% of their day getting ready for, travelling to, or working in an office — will deliver the highest quality of life upgrade in an a generation

— Chris Herd (@chris_herd) September 14, 2021
💰 Remote Savings: spending $10K-50K per worker on office space each year will never happen again

Companies won't just save this cash, they will use it to retain and attract great people

— Chris Herd (@chris_herd) September 10, 2021
From a CEO:

"The most talented people want remote work. We need the most talented people. We will always be remote-first."

Revolution

— Chris Herd (@chris_herd) September 6, 2021
Inevitably, people whose values align with his will find him and appreciate his contributions to the discussion. Some of those folks will become his customers. Even if he changes his business model or his offerings, he still has that standing in the community, because he has a higher purpose that he can always come back to!
2. Build in public.
The notion of "building in public" has become more popular in recent years, as people started getting the hang of using Twitter threads and other forms of media to invite people behind the scenes as they go. 
Ask yourself: how can I be sharing more of my work in progress? Can I capture a time lapse video of myself designing something new in real-time, or even live stream as I create something? When I'm stuck, can I ask the question out loud for others to respond to instead of just asking myself? When I have a win, how can I celebrate that in a way that's visible to others? 
When people can see the work going on under the cover, they're that much more excited to see—and tell their friends about—the finished product!
3. Ask for help. 
Once upon a time, I built a coworking space. I had no business building a coworking space—I was young, had no money, and had no experience in business, much less brick-and-mortar business. But I did have a deep passion for creating a space to bring together people who would otherwise be stuck alone at home, and that passion connected to the desires others around me had. 
So when I needed something done that I couldn't do myself, I turned to my community. In the course of developing my space, I got legal help, design help, web development help, IT help, free hardware, and so much more. Each person was happy to support me because they cared about seeing my project succeed.
When you have a clear purpose that resonates with others, they want to help you make your shared vision a reality. The more you involve people in that process, the more they will feel emotionally invested in what you're doing, which will just grow your base of support even more!
What to Keep an Eye Out For
The audience-driven route is a powerful one that I recommend to most anyone, but it comes with its own challenges and tradeoffs. Here are some pitfalls to look out for:
1. Distraction
Do you get too caught up telling the story instead of doing the work? Sometimes the process of sharing about what you're doing and engaging with the people ends up eating into your time and impeding you from actually getting the work done. 
2. Overwhelm
So much correspondence! The more you put yourself out there, the more people will see you… and respond to you… and ask you questions… and want your attention. That, of course, is the point, but it also means you must be careful to manage your boundaries. If you find yourself starting to get inundated, take a step back and figure out how to reconfigure your communications so you can manage the flow.
3. Too many different directions to go
"Hey, you should do this!"—lots of people will have lots of ideas of how you should spend your precious time. Setting clear boundaries for handling new ideas will help. 
I've found it helps to set specific times, monthly or quarterly, to entertain new ideas. You can consider any new ideas from your backlog and determine what you will work on for the coming time period ahead. Any new ideas that come in can be added to your backlog until the next review day!
The Free Resource for Building an Audience-Driven Brand
Building an audience-driven business helps you build an engaged, passionate following. It helps you build social capital, and helps you stay authentic. While it might feel a little funny to practice it at first, over time it becomes hard to think of building a business any other way.
Want to learn more about how to build an audience-driven business? Join for our very own Audience Driven Summit, October 12-13, 2021. We've brought together a slate of remarkable speakers to teach you their best techniques—and it's completely free. See who's speaking and register now:
Learn more about the best ways to build your audience in 2021 at AudienceDriven.co. 
Originally published on Smart Passive Income.