REGISTER NOW for the Flexible and Free Online Summit
By Prebuilt Sites Team
October 18, 2021
MASSIVE ANNOUNCEMENT FOR BUSINESS OWNERS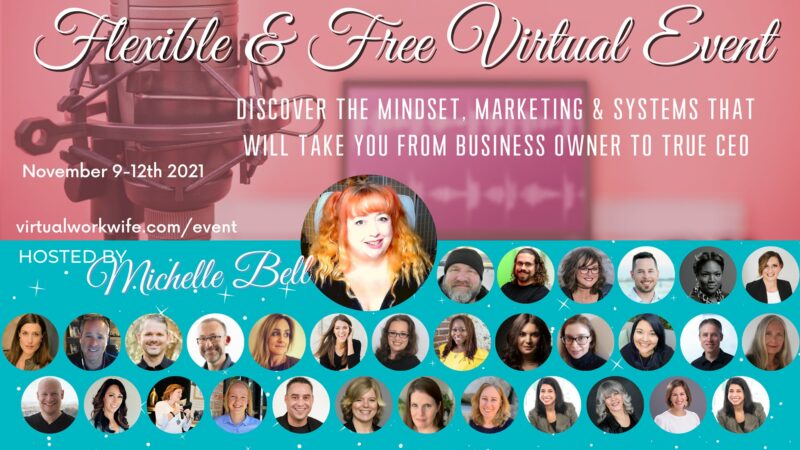 What if you could learn the systems, strategies, and techniques that industry leaders use day in and day out to grow and scale their businesses to multi-million dollar household names? 
What if you could have access to the top minds in business to ask questions and get their perspectives? 
What if you could attend 30+ masterclasses with hand-picked experts over the course of 4 days? 
And what if it was all free? 
If this made you jump for joy and scream out with excitement (which I know it did!) then you need to REGISTER NOW for the Flexible and Free Online Summit. 
What is it? 
4 days. Over 30 masterclasses. Recordings. All the information your heart could desire. 
All online. 
You'll discover how to: 
Leverage your ability to create evergreen courses and products so that you can make money while you sleep 
Grow your business through marketing and automation so you can have more freedom in your life and make the most out of the hours you do spend working
Balance your life with productivity strategies, stress management techniques, and mindset work 
Put into motion everything you've learned… because implementation is the key to success with everything you do.
And so much more. Go here to learn more and register TODAY! 
HURRY! This event starts on November 9th – you don't want to miss it!