The Verdict – for Lawyer & Law Firms
$50 / month (hosting) with a one time investment of $1495 for setup/design
Getting a beautiful and professional lawyer or law firm website has never been easier!
Our websites help visitors to easily learn about your services, your experience, and how to contact you easily and intuitively
Get a beautiful professional website! We handle all of the tech and design, while we walk you through how to write your website copy and paste it into the pages of your site.
Get a Website You and Your Customers Love, Without Dealing With The Tech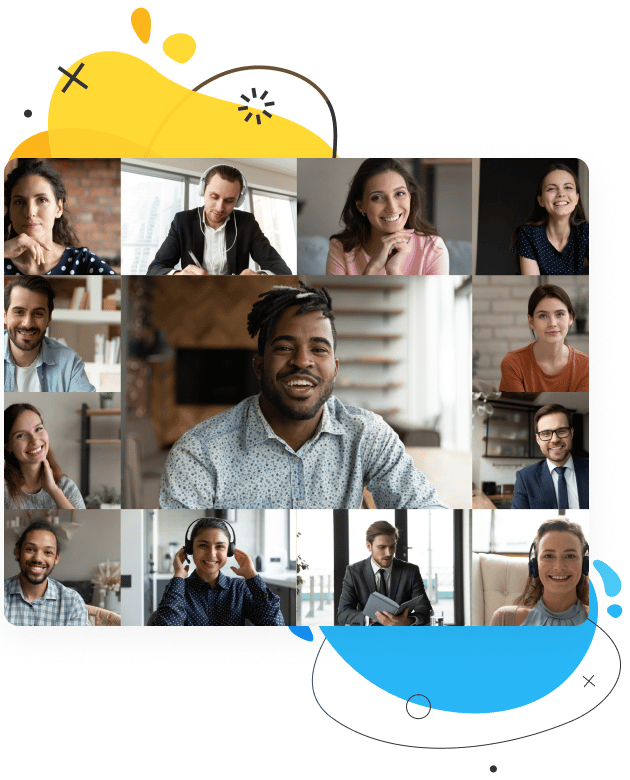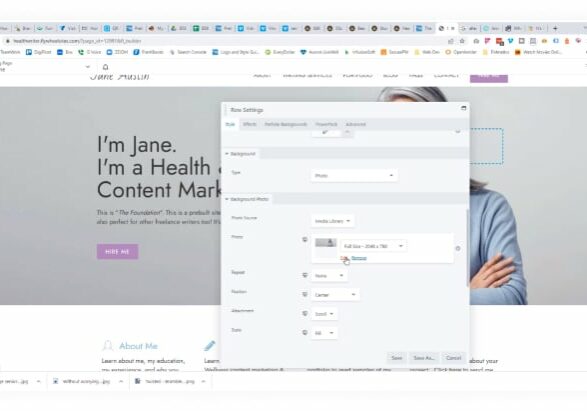 Get the Most From Your Website
BONUS Resources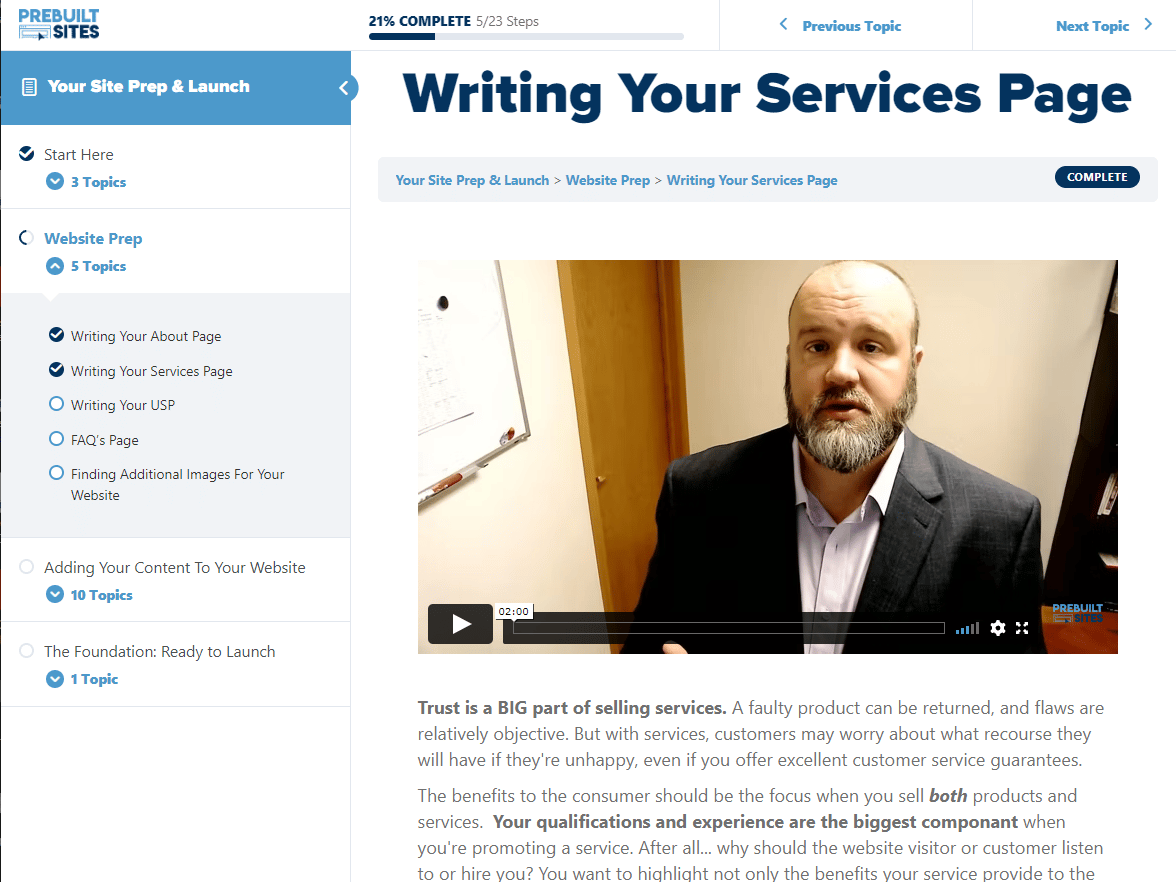 Site Prep & Launch Tutorials
to guide you through the process of sending us what we need, and for writing the copy (your words) for the website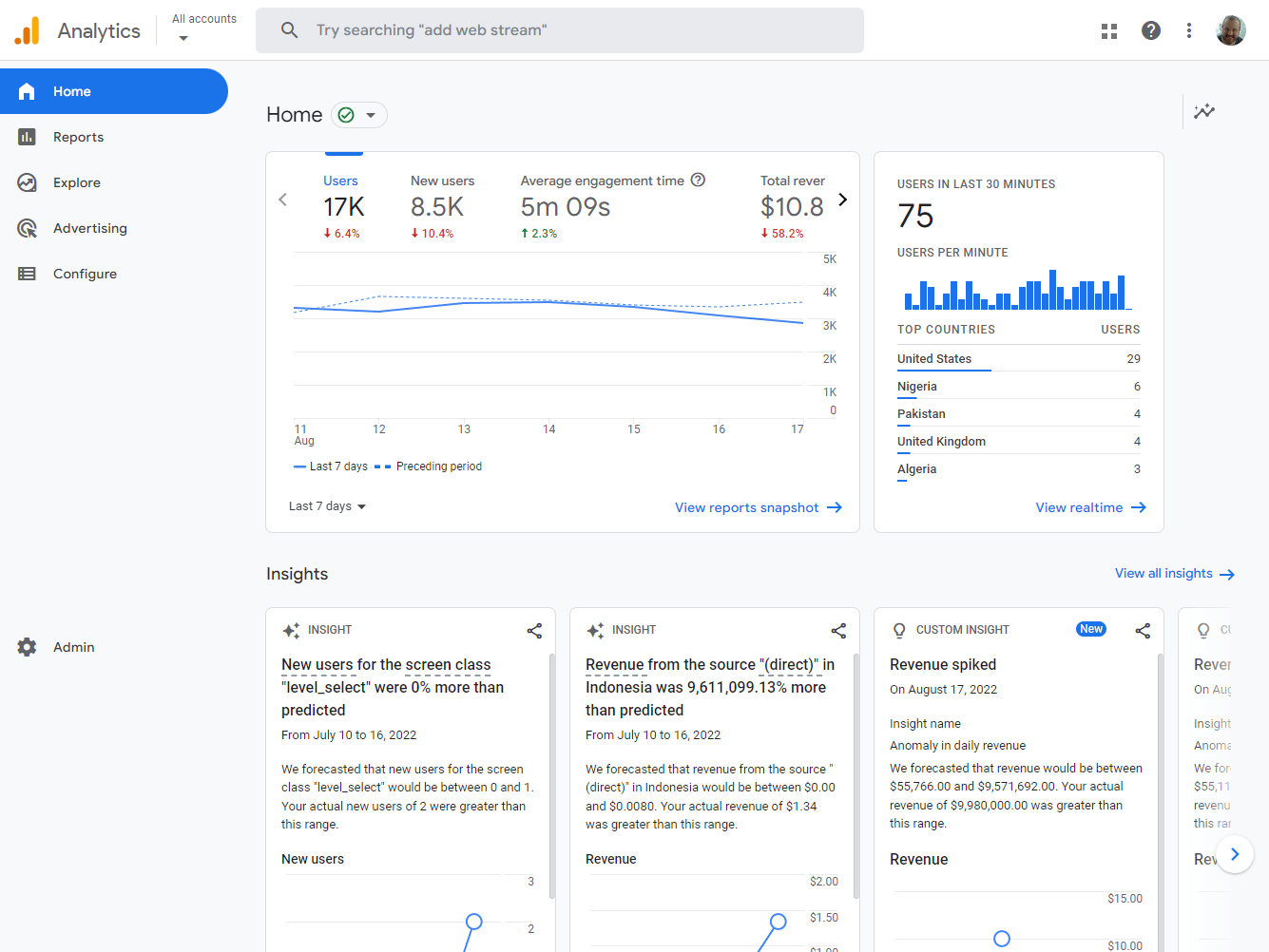 Basic SEO & Analytics Walkthroughs
to help you analyze website traffic and optimize your content so you can rank higher in search engines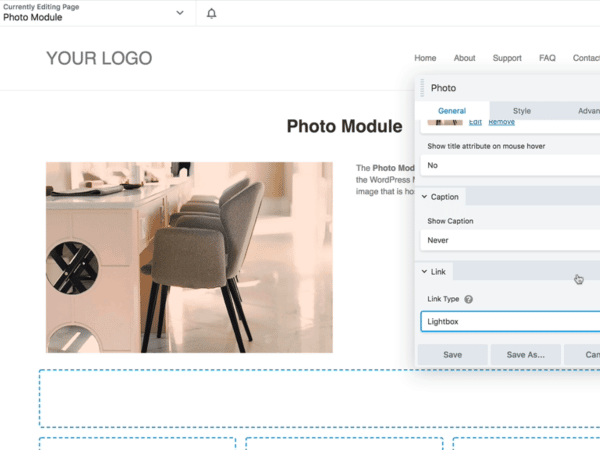 Website How-To Videos
to walk you through how to use your website effectively after launch
FAQs
With our streamlined system, a Prebuilt Website can take as short as 3 days to setup and launch.  
Much of the speed to launch your Prebuilt Site depends upon you.  Our team can get the sites design updated and ready for you to copy/paste in your copy (writing) in just a few days.  
While we are prepping your site, we have some easy to follow video tutorials to help you write the copy for your website (eg. About page, Services pages, etc).  As soon are your copy is ready and copy/pasted into the pages of your site, we can launch!
You can quickly reach out to our friendly support team here via our Contact page, email address, or online chat (look for the chat bubble in the lower corner of the screen).  
If you need additional help, we will schedule a Zoom video chat with you to help you in person!  
Right after purchase, we have a short questionnaire for you to answer questions about colors you like/dislike, so you can send us any pictures you want us to use, and to gather information about your services, industry, and target market.
With each Prebuilt Site we will add your logo to the site, and update the colors scheme & topography of the website to match your branding/logo. 
We will also update the Prebuilt Sites images with stock photos that we provide that represent your company, services, and are handpicked to appeal to your target market. 
We are website designers and developers who don't know your business as well as you do. No one does!
But to make it easy, we have tutorials that will walk you through what to write for each page of your website.  
Don't stress about it. If you don't like what you wrote for your website, change it!  You can update your websites copy as much or as little as you want.  Need to update your business hours just for today? No problem. Change it back tomorrow, or in an hour.  Make content updates as much or as little as you want. 
Updating the copy on your Prebuilt Site is as easy as it can be.
Just open the page in the page builder,
Click on what you want to update
Type in your update
Save the page.
That's it!
Easy.  Just duplicate an existing page, swap out what you don't want, add in some new pictures and text, and publish it. 
There is no limit to the number of pages your website can have!
You do not need to have a blog.  If you do not want one, we will disable it. If you want to re-add it back in later, just let us know.
The setup fee covers our development and design costs as we get your website ready. Fully custom websites run anywhere from $6000 and go up from there.
With a Prebuilt Site, our streamlined process greatly reduces your cost to get a new website, while providing most of the same functionality as a custom built website, while also providing a proven and high converting layout.
The monthly subscription covers your website hosting and website maintenance, as well as your access into The Vault (where all of the video tutorials and free & premium courses reside).
Included on Every Site
Brand-driven Design
Every Prebuilt Site's design is updated to match your branding and to appeal to your customers
Premium Software
Get over $700 (annual licenses) worth of premium software with every prebuilt website
CRM Integration
Collect your leads directly in your CRM and never miss an opportunity to convert them
Hosting & Software Updates
We handle all website hosting & software updates to keep your website patched
SSL Certificate
Show your visitors that your website is certified safe and secure
Completely Setup
Design, hosting, and website setup, we'll handle the tech
Advanced Security
Server-level security and malware monitoring to protect your website against cyberthreats
Guidance & Education
Walkthroughs and how-to videos to help you manage website, content, and onsite SEO