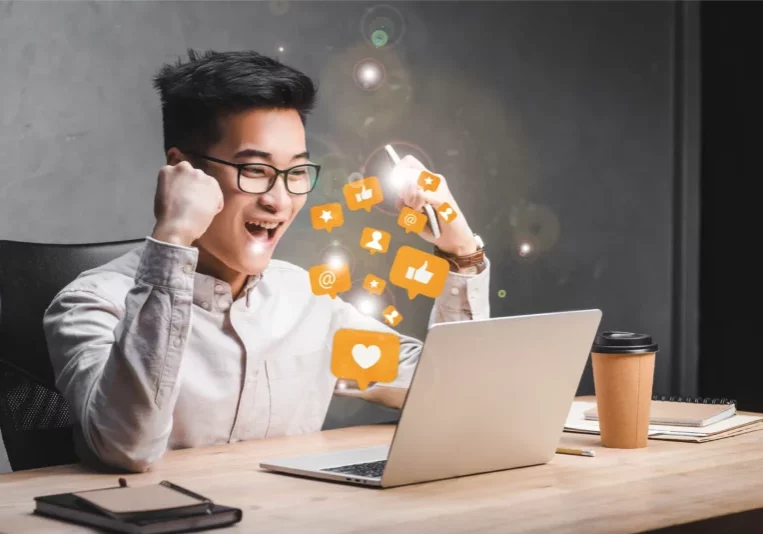 By Michael Culp
November 23, 2022
The latest stats show that 92.96% of global traffic comes from organic searches. So, if you are a digital marketer, you're losing almost all online traffic if you aren't doing SEO. And when it comes to SEO, optimizing it On-Page is a core strategy to improve your rankings.
Keep reading to learn how you can improve your On-Page SEO!
1 – Titles
Whenever you perform a Google search, the first thing you see for each result is the title. These titles are known as title tags. The title tag will impact the clickthrough rate that you get.
If everyone that performs a search on Google clicks on the second result instead of the first, because the title is more appealing, this will tell Google that everyone finds the second result more relevant. This will make Google move up the second result to the first position.
So, you need to make your title as appealing as possible. The first tip is to put your focus keyword at the title. If someone is searching for this term, it's important to show them that your page really is about that specific term. Putting your focus keyword in the title is also important to tell Google's crawlers what your page is about.
Then, you need to include more information in the title to make it more attractive. A great technique is to insert the date and classify the type of content by including keywords such as step-by-step, guide, how to, review, comparison, etc.
The next element you should pay attention to when writing titles is to trigger emotions. You can do this by including words like fast, effortless, easily, etc. It's also great to highlight the benefits the reader will get and/or the pain they're going to avoid.
It's also worth mentioning that you should never be deceptive with your headline. If you promise people something in the headline, you should give it to them in the post. The last thing you want is to lose the trust of your readers.
2 – First 100 words
Your first 100 words in your blog post are extremely important for Google's robots to understand what your page is about. Usually, these first words are saying what the article is about.
So, you must include your keywords in your first 100 words. Ideally, you should include it in your first phrase. But don't forget that It's important to include them in the most natural way possible.
3 – Internal Linking
You need to make sure that all your pages are interlinked together. When you strongly interlink your pages you allow Google's algorithm to continually crawl your website and index every piece of content that they see fit. Google needs to see fit because they need to feel that the content is valuable.
Interlinking is also important to pass link juice. Link juice is nothing more than the flow that passes with backlinks. When you interlink your pages you allow the juice to flow between all your pages.
This will help you to get more results from your link-building efforts. When making your internal links it's important to include keywords in the anchor text, as it will pass more link juice. But keep in mind that it needs to be natural.
4 – External Links
External Linking is when you link to other websites and other websites link to you. When linking to other websites it's important to link to authoritative websites in the field. Linking to low-authority websites will not help you get the benefits that come from external links.
Linking to important websites in the niche will help Google see that your website is also part of that niche and that you should rank for the specific keywords in this niche.
5 – URL
Your URL (also called a Permalink or slug on WordPress) is an extremely important aspect of your on-page optimization. You should always strive for including your focus keyword in the URL, but keep in mind that shorter URLs tend to perform better. According to Backlinko the closer your URL is to 50 characters the higher your chances of ranking. 50 characters will be around 3-5 words.
You should also avoid ugly URLs with crazy characters and words. Keep it clean and to the point. It's also important to never include dates, as you want your article to stay relevant as long as possible and you don't want to lose rankings in the subsequent years.
SSL certificate is another point that became extremely important, not only to Google but to users as well. When you go to a website and it says that it's not secure, it's because it isn't using an SSL certificate. So, make sure to use the SSL certificate to improve your rankings and increase trust with users.
Lastly, some important tips when it comes to URLs are to use hyphens instead of underscores and to use lowercase text.
6 – Readability
The last point is readability. If your post isn't readable, people are going to leave.
Some tips here include making your texts simple and easy to understand. Write a maximum of 3-4 sentences per paragraph and pay attention to not write walls of texts.
It's also important to use subheadings. There are two main types of users that land on your website, the readers and the scanners. The readers are going to actually read everything, while the scanners will scan through and read only the part they need.
Because of that, it's extremely important to make your post easy to scan by including different subheadings at every point that makes sense. This will also make the information easier to digest.
It's also great to include images, videos, quotes, and calls to action whenever possible.
Conclusion
On-Page SEO is one of the core parts that composes an SEO strategy, and if you want to rank high on Google, you better not sleep on it.
There are a lot of courses in the market that teach you how to do SEO and monetize it with affiliate marketing. Some of them are Freedom Breakthrough, Income School, and Affiliate Marketing Mastery.
Today, you learned 6 strategies that will help you improve your On-Page SEO. To recap:
AUTHORS NOTE –> Watch our video podcast on how to make on-page SEO even easier to do with Yoast SEO on your website.  Yoast SEO is including with every site from Prebuilt Sites!