How to write blog posts that rank on Google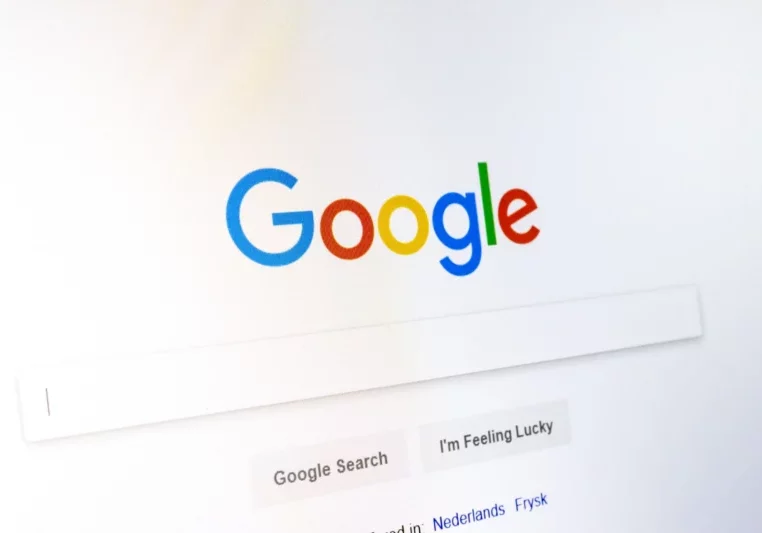 By Michael Culp
November 25, 2022
Hey, I'm Michael Culp, and today, I'm going to teach you how to write blog posts that rank on Google.
First of all, why should you be concerned about ranking on Google? It's simple, according to Hubspot Google processes 5.6 billion searches per day. So, ranking your posts on Google is a great way to capitalize on this opportunity.
Without further ado, let's dive into how you can write posts that rank!
1 – Perform Keyword Research
The first step is to write about topics that people are actually searching for. This post is about the best tips to make your content rank on Google, but there's no use in ranking in the top positions if the keyword will not bring traffic in. In the blogging and SEO world, the name of the game is traffic, which is the ultimate driver of sales and profit.
So, you need to find a proven topic that people are looking for. By doing this, you'll get free and passive traffic that usually grows over time.
To find a proven topic you're going to need a keyword tool to help you identify search demand and to understand the traffic potential of the topic. The traffic potential is the total amount of monthly search traffic that you can get if you rank in the top positions for that keyword.
There are a lot of great keyword tools on the market that you can use for that. The options are many, such as Ahrefs, Ubersuggest, Answerthepublic, and a lot more.
2 – Create the Type of Content Google Wants
If you don't create the type of content that Google wants you to create, you have no chance of ranking.
The goal of Google is to deliver the most relevant results for any type of query. So, if you want to rank your blog post, you need to know which type of content Google wants to rank for that query.
This is called search intent. Search intent stands for what searchers are looking for when they search a query.
The easiest way to analyze the search intent is to perform a Google search with the query you want to rank for and look at the top results. The first thing you need to look at is the content format, look at it to see if it is a how-to guide, a list post, a step-by-step tutorial, reviews, or comparisons.
The second step is to analyze the content angle. You need to understand the unique selling proposition of the top pages.
Lastly, you need to take a look at the length of the content on the top-ranking pages. As a rule of thumb, the length of your content should be the mean of the top 5 pages plus 10%.
Creating the type of content that Google wants to rank is critical. If you don't do this step right, you have no chance of raking at all.
3 – Grab Attention With Your Headline
The headline is what stands between you and the visitor. The main job of your headline is to convince people to click on your result. Then, your content should have a high quality, to keep them reading.
A great tip for writing a great headline is by focusing on emotions. Try to highlight the desired outcomes people will get, what pain they're going to avoid, or the reasons why they're not achieving what they want.
Including the words simple, proven, guide, step-by-step, how to, and numbers are great ways to keep it more interesting. To show that your post is new or updated you can also include the year. But if you choose to include the year it's important to update it later on, otherwise, you'll get the inverse effect.
Clickbait headlines will get you more visitors, but you must deliver on your promise inside the content. If you don't tell people what you've promised, you'll ruin the trust of your visitors, which will make them not come back again.
4 – Hook the Reader With Your Intro
The introduction is the part of your content that can make you hook or lose the readers. You must catch them here. You need to tell them that they are in the right place and convince them to keep reading.
The best way to do this is by doing the AIDA formula. AIDA stands for attention, interest, desire, and action.
An easy way to get their attention is by highlighting what the post is all about, which will make them see if it's what they are looking for. In the beginning, it is also good to highlight your expertise on the topic and your degrees, if you have them. This will help you establish yourself as an authority and make them trust you.
Then, you need to make them interested. I like to do this by highlighting why the topic is important. It's great if you can show some data here.
To build desire, the best way is to show proof. Why should they listen to you? Did you help clients get the same results? Did you get these results yourself? Did you spend dozens of hours researching the topic?
In the action part, you just need to say a simple sentence such as "let's dive into it" or "let's get started".
5 – Make Your Content Easy to Read
To make your content easy to read, you need to keep two main things in mind. First, you should break it down into sub-sections, and then you need to write simple sentences, with no more than 3-4 phrases in each paragraph.
Today, most people have a very low attention span. This means that the majority of the people who will land on your page, will not read your content. They will just scan through it and read only the part they are most interested in.
So, start with an introduction, insert one subheading for each important topic, and end with a conclusion recapping all the knowledge and highlighting a call to action.
A great way for choosing your sub-sections is by looking at the top page results. This will not only help you make your article easy to read but will help you match the search intent as well.
The next step is simple. Just pay attention to not writing big walls of text. Focus on writing a maximum of 3-4 sentences in each paragraph and you're good to go.
You can also take advantage of page builders to build more professionally designed pages to keep the reader more engaged. Some great options are Elementor and Groovefunnels, But our favorite is Beaver Builder, which is built into every site from Prebuilt Sites
Conclusion
Ranking your posts on Google is a great way to increase website traffic, which will ultimately increase your revenue. If you want to learn more about driving Google traffic, you should check out this Freedom Breakthrough Review and this Wealthy Affiliate Review.
Today, you learned how to rank your posts in 5 steps: