How To Measure And Improve Your Content Efficiency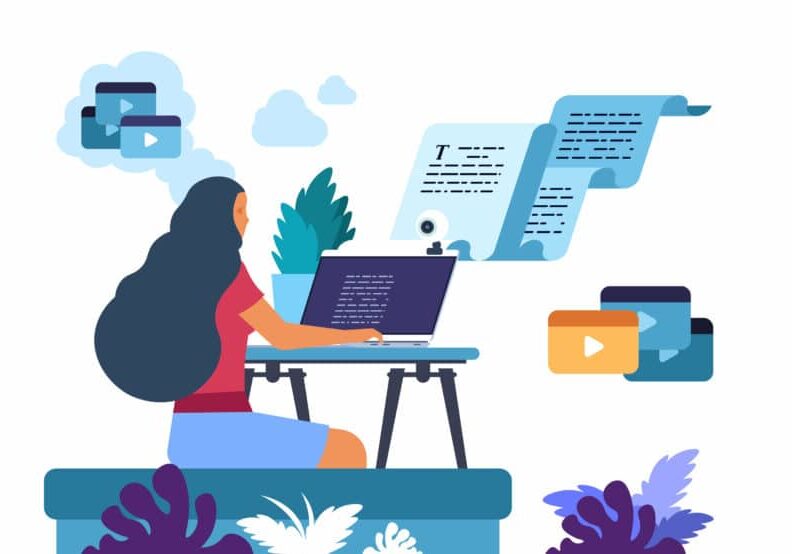 By Prebuilt Sites Team
February 25, 2022
EDITOR'S NOTE: According to Rock Content, content efficiency is a metric that relates to the content production in a brand's marketing strategy. It can also be viewed as the ratio of the performance of your work versus how long it took to produce the content. It basically tells you how you can work smarter, not harder and achieve great results. It's important to pay attention to your content efficiency, because inefficient processes can be very costly for a business. When you measure content efficiency, you're able to learn what content is performing or converting well. Once you know that, you can come up with more streamlined processes to get the job done in less time. If you have any questions about your content efficiency or want us to take care of it for you, reach out to us at Prebuilt Sites or The BBS Agency. We'd love to help you out!
No one ever said it would be easy to launch a content marketing campaign and generate top-notch content on a daily basis. However, with a few tips, it is possible to create a strategy that will help you produce content in the most effective and efficient way possible.
Content is by far one of the most expensive products for a brand to produce and also maintain. 
Therefore, you need to ensure you have the tools at your disposal to ensure your content thrives. Otherwise, your content marketing campaign will fall flat.
It is crucial for brands to figure out how to be as efficient as possible in their production and management.
With that being said, you must understand content efficiency and how you can work faster and smarter instead of harder.
Here's what you'll learn in this blog:
What is Content Efficiency?
Why Should Your Content Production Become More Efficient?
How to Measure Content Efficiency
Is There a Type of Content More Efficient Than Others?
How to Become More Efficient in Your Content Production
Wrap Up: Are You Ready to Work Faster and Smarter?
What is Content Efficiency?
Content efficiency is a metric that relates to the content production in a brand's marketing strategy. 
It can also be viewed as the ratio of the performance of your work versus how long it took to produce the content.
Basically, if you are able to work efficiently, you can produce quality content faster and smarter. 
If you aren't able to work efficiently, then you are simply working harder and potentially producing content of poor quality (or at least of subpar quality).
Why Should Your Content Production Become More Efficient?
When your content production efforts aren't efficient, you are losing money as a business. This isn't to mention all the time that you are wasting as well.
As you work to increase your content marketing campaign, you must be able to keep up. 
One of the most common issues that content creators and marketers face is a lack of proper resources. 
However, inefficient processes tend to be far costlier to a company's content marketing efforts.
Businesses spend over $5.2 billion each year on their content creation efforts. This can include anything from online blogs and email newsletters to interactive content and videos.
Unfortunately, many of those efforts are considered inefficient, leading to a significant waste of money. In fact, businesses often lose 25 cents on a dollar on their content marketing strategies.
This money can be gained back by simply improving efficiencies with their content marketing tactics.
When businesses make the effort to streamline their content marketing production, they can create double the content in a fraction of the time. 
his not only saves your company time and money, but it will also enhance the customer experience, thus improving brand loyalty.
How to Measure Content Efficiency
Content marketing on its own can be a challenge, but when you have to throw in creating that content on a tight production schedule, the obstacles you may face become that much more prevalent.
Nevertheless, in order to keep your content marketing campaigns successful and maintain productivity, you must learn to measure your performance. 
This includes content efficiency and user engagement. You need to know:
What content is performing well.
Where the most traffic came from.
What content resulted in the most conversions.
At the same time, though, you must also refer back to the metrics that let you know about the effectiveness of the production of the content itself. 
If you are able to push out content efficiently, you can speed up your processes, save money, improve the quality of your content, and simply elevate your brand to new heights.
As you can see below, content efficiency all comes down to time and cost. 
Here are a few metrics you should focus on when it comes to measuring content production efficiency.
#1: Publishing Time
One of the first things you need to consider is the length of time it takes for you to publish a piece of content. This includes from ideation to actual publication.
You should look for areas where this time can be improved, including workflow duration, content revisions, and reviewer performance.
If it takes too long to produce a piece, you need to figure out why so you can identify some best practices and increase productivity.
You should also take a look at the average number of revisions needed per piece. If it is often high, you may be tackling topics that are too challenging or the ideas are simply too weak. 
When these numbers are high, it will lead to longer workflow durations and higher costs. Therefore, find the problems and mitigate them.
#2: Distribution Time
As soon as a piece of content is approved, what is the timeline for it to reach your target audience?
Consider how many channels you use and the number of systems that are used to get from one step to the next. 
This includes sales apps, website portfolios, and customer portals.
#3: Withdrawal Time
In the event that an error is noticed in a piece that has already been published, how much time does it take to get that piece of content taken down so no one can see it or access it?
This is very important because you never want to leave content online that could harm the reputation of your brand. 
This goes for outdated content as well.
#4: Production Cost
It is important that you consider the amount of money you have put into the production of each piece of content. 
For instance, you may have some pieces of content that didn't cost much to produce and generated a significant amount of traffic. 
However, you may have some that were expensive to produce and generated very little traffic.
This type of information will let you know where you need to focus your content production efforts so you can improve user engagement and productivity.
#5: Distribution Cost
Each piece of content will vary in cost when it comes to distribution. 
Some channels for distribution will cost more than others but offer a high return on investment. Of course, they could also have a low value and be expensive for distribution.
Pay attention to the distribution channels that generate the most qualified leads and traffic, but you must also pay attention to how much you're paying for these. 
It is imperative that you compare the production cost with the distribution cost to determine the overall ROI.
Is There a Type of Content More Efficient Than Others?
While there are many forms of content that can be beneficial for your overall content marketing campaign, some types of content can work better than others.
In particular, interactive content tends to be more efficient than others.
It is any form of online content that requires your audience to actively participate with the content, such as answering, dragging, clicking, etc. 
It is different from static content like text or images that your audience would normally just consume.
So, why is interactive content more efficient?
It has the potential to help you achieve your content marketing goals in a number of different ways, including improving the customer experience, building brand awareness, generating sales, and much more.
Moreover, interactive content is one of the few types of content that can be highly personalized. 
Users are looking for a more personalized experience nowadays, so whenever you can provide this to them, you will immediately have a leg up on your competition.
How to Become More Efficient in Your Content Production
Your content needs to provide value to your audience. 
With that being said, you cannot sacrifice the quality of your content in order to meet increased production levels.
The good news is there are multiple ways in which you can become more efficient in your content production while ensuring it still stands out and doesn't lack value or quality.
#1: Make Time for Ideation
One of the most challenging parts of the content creation process is coming up with ideas for new pieces of content. 
This also includes the outline for the pieces — not just the overall topics and headlines.
Because of this, it is imperative that you set time aside specifically for ideation. 
You can do this on a weekly, bi-weekly, or monthly basis, as long as you have time in your schedule dedicated to coming up with content ideas.
During this time, you will let your creativity flow. 
Brainstorm as many potential ideas as you can. Don't worry about how great the ideas are right now; just let your creative juices flow.
There are some title generators available on the web if you need some help getting yourself started. 
You can enter a single relevant keyword, and it will generate hundreds of titles for you. 
Some may be great on their own, while others will be a bit short of remarkable and need some of your creativity to make them spectacular.
#2: Create and Stick to an Editorial Calendar
Consistency is key to the success of your content marketing campaign, and it is crucial to increasing your efficiency and productivity. 
You just have to figure out what consistency means for you and your brand.
If you fail to publish content enough, your audience will forget about you. 
However, if you post too much, your audience will get tired of seeing your posts in their feeds, feeling like they are being "harassed".
Of course, you don't want to post a lot one week and then less frequently the next week, as this sporadic posting can leave your strategy unfocused and leave your brand looking a bit amateurish.
For this reason, you need to create — and follow — a strict editorial, or content distribution, calendar.
In doing so, your content production team will know exactly how many content pieces must be completed per day. 
It will also be easier to assign content pieces to ensure that nothing is missed.
All in all, a calendar like this will help keep things more organized, increasing efficiency and production.
#3: Create a Collection of Evergreen Posts
Even when you have a list of topics at your disposal, it can be difficult to actually produce informative and valuable content on a daily basis to ensure that all content deadlines are met.
Despite deadlines being in place, it is imperative that content is never rushed. When you rush to complete content, this is when the quality of the content suffers.
Everyone has their bad days and can't always churn out several pieces of content. Some people will hit writer's block. It just happens.
This is why you need a backup plan.
When it comes to content, your backup plan is to have evergreen content written and ready to be published. 
Evergreen content refers to content that can be used any time of the year, regardless of the season. These are not time-sensitive posts, but rather general and broad posts.
#4: Launch Interactive Content with Ion Templates
As mentioned earlier, interactive content has numerous benefits when it comes to improving content efficiency.
Interactive content comes in many forms, including infographics, videos, calculators, surveys, quizzes, ebooks, and more.
The best part? 
You don't have to be a technological genius in order to put together interactive content thanks to Ion's Quick Start Library. 
There you can find a sizable collection of templates to use to create your very own content quickly and easily.
Wrap Up: Are You Ready to Work Faster and Smarter?
As you've learned, content production is an important part of your overall content marketing campaign. 
While it can be time-consuming to produce quality content, it is also challenging to ensure the workflow of content production is optimized.
By focusing on the tips outlined above on how to become more efficient in your content production, you will start working faster and smarter by maximizing your content efficiency.
If you're ready to take your content marketing strategy to the next level, make sure to check out this interactive content guide!
Interactive content is essential in creating an optimal and personalized user experience while also maximizing content production efficiency.
Originally posted on Rock Content.