How To Ensure You Achieve The Best Results For Your Business in 2022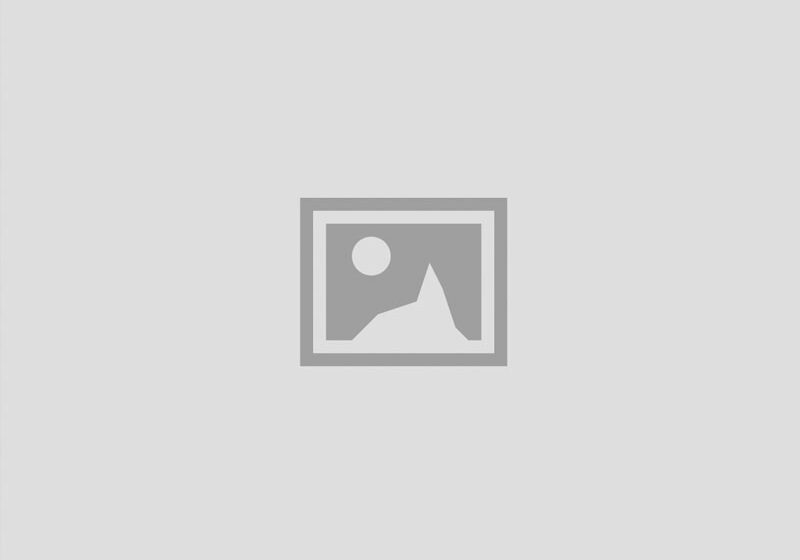 By Prebuilt Sites Team
April 1, 2022
We're still in the beginning of 2022, and there's still plenty of time to hit your goals for the year. But to ensure you see the best results for your business in 2022, there are some things you should be doing now to make that happen. First and foremost, collect data so you can analyze where you're currently at against where you want to be. Then, create a strategy to accomplish it. Be sure your marketing strategy includes using short-form video content on TikTok, emphasis on building an email list or Facebook group, and utilize both organic and paid marketing techniques. Consistently track your results, analyze them, and adjust your strategy accordingly and you can ensure that 2022 is the best year ever for your small business. If you have any questions about running your online business or want us to handle anything for you, reach out to us at Prebuilt Sites or The BBS Agency. We'd love to help you out!
The year's already begun, but it is not too late to plan the rest of the year out and ensure you achieve the best results for your business.
There is still plenty of time to create a strategy, execute and generate impressive results this year. 
To help you achieve this, I have shared a list of steps that will ensure 2022 is the best year for your small business.
1. Collect data from your previous activities
The key to finding success with anything is to gather data from your previous efforts. Your business activities from the previous years will help you to prepare for the new year. 
You should not just assess your marketing efforts, but also other KPIs such as cash flow, accounts receivable collections, productivity, attendance, etc. Sometimes you will need to do surveys to unearth this data, but if you are already using software for accounting, bookkeeping, project management, and spend management, you might already have all the data you need. 
Even if you do have data from all this software, I recommend that you combine it with a survey of your audience as this will help you get even more information. You can create a fun quiz to get more people to answer questions. Data makes it easy for you to assess where you are and set realistic goals your business can reach. There are many online form builders that help create surveys and quizzes quickly. 
2. Create a strategy
Once you have a goal, the next step is to create a strategy that will help you achieve it. Use the data from your research to ensure you get this right the first time. Make sure you offer detailed instructions on this strategy, as your entire team should be able to understand what you show them. Even if someone new joins the team, they should be able to quickly decipher what you cover in the strategy. 
After you create your strategy you can organize a Q&A session where employees ask you questions and you answer them. You can then create one to five-minute explainer videos based on these questions. 
Anyone who joins the team later can go through these videos instead of you explaining them again. But of course, it is essential to maintain an open-door policy so that they can contact you if they have any other questions. 
Sharing some templates that help people quickly apply what they learn will be extra beneficial. 
3. Add TikTok to your marketing mix
TikTok was called a fad just like Facebook and Twitter. But it has become the quickest social network to reach 1 billion users and it has helped many influencers and businesses earn millions. 
Source: Noupe
Instagram and YouTube see it as a big threat, that's why they are releasing and promoting features such as Reels and YouTube Shorts respectively. 
These new features do make Instagram and YouTube more effective, but the number of people you can reach on TikTok is higher than on any other platform. If you want 2022 to be your best year ever, this network should be part of your marketing. 
So, start creating more short videos and posting them on TikTok. These could be entertaining videos or tutorials. People are generating thousands of views by sharing financial advice, excel tips, recipes, and so many other helpful things. An example is the @miss.excel account Kat Norton shares excel tutorials. 
Source: Noupe
Think about what your audience's biggest problems are and then solve them with videos. These could be screen recordings or videos where you explain the tip in person. 
4. Build an email list and Facebook group
Social media and search engines are good for driving traffic. But to drive sales, you need a list of customers you can nurture. The best option for this is to build an email list, but a Facebook group can work too. So, if you aren't already building an email list, start now. 
To get the most subscribers, you should create a lead magnet or a video course and give it away in exchange for signups. It's a lot more effective than asking people to sign up for your newsletter like everybody else. 
Getting them to sign up to your email list is only the beginning though. After they sign up, you should nurture them with more content that will help you build a strong relationship. After that, you can promote your products in the newsletter and generate sales. 
For some ideas, on how to get this right check out Digital Marketer's website. You can sign up for lead magnets like these Facebook ad templates. 
Source: Noupe
After you sign up, Digital Marketer nurtures you with more content and promotes relevant products. 
5. Incorporate paid marketing techniques
Less than 50% of searches on Google result in a click and social networks are constantly changing their algorithms to lower your reach. 
Source: Noupe
If you want to get the same results you did in the past, it is not sufficient anymore to depend on organic marketing methods only. 
You need to supplement it with paid methods. You can get an average of 2.5X return for every $1 you spend on ads. Wouldn't you be happy with earning more than double the amount back for every dollar you put in?
This is why if you aren't already using ads, you should start now. You can start with something as simple as retargeting as these ads tend to have the highest ROAS (return on ad spend). You can retarget people who visited your website, signed up to your list, or viewed your videos. 
After you get some results with warm traffic methods such as these you can begin driving cold traffic. 
At the beginning, create simple ads with images. You can take a background texture and slap some persuasive text and your logo over it. But after you get a hang of it you can create more video ads as they generate more clicks. 
Another great paid marketing technique you might want to try out is influencer marketing. Some influencers will also promote your products for free. However, you might need to give your product to them for free so that they can try it before posting.
6. Track all your efforts
The only way you will know if your business is improving is if you track your efforts. So, use tracking tools or pick software with built-in analytics to measure your productivity, revenue, and happiness. You can use the data you collect to improve your business strategy later in the year or in the next year. The goal shouldn't be just to ensure that 2022 is the best year. You need to build on it in 2023, 2024, and thereafter. 
Now work on your business's 2022 plans
This is the step-by-step strategy you can use to grow your business. It will work whether you are just launching your business or already have one. 
Always start with the data collection, follow this with choosing a primary goal, and then create a strategy that will help you reach it. Finally, you can execute your strategy and track it to make sure you reach your goals. This can take up some time, but it's worth the effort. 
Originally published on Noupe.