How To Build A Sustainable SEO Strategy For Your Site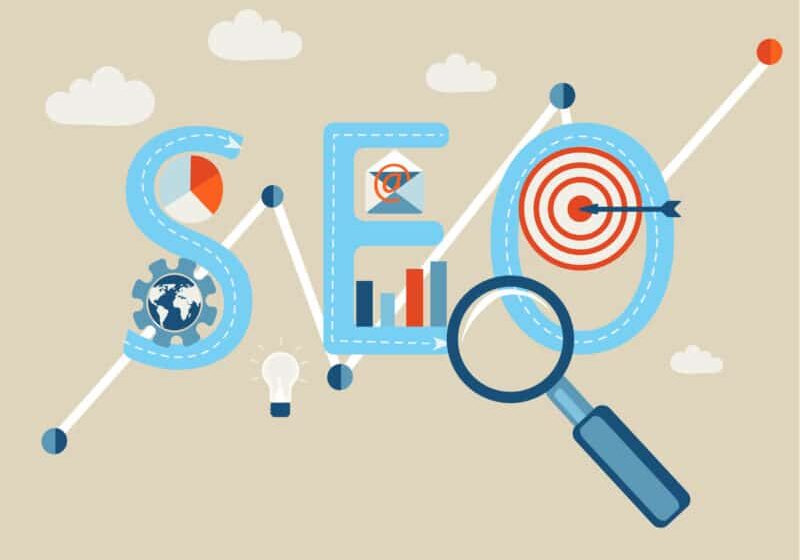 By Prebuilt Sites Team
December 23, 2022
A good sustainable SEO strategy does not include shortcuts, but rather always focuses on achieving long-term results. Ranking high in search engine results doesn't happen quickly, but when it pays off you'll see traffic for years to come. This can be made possible by consistently putting out SEO-optimized content that offers new ideas, new keywords, and links to relevant information back on your site. Using AI may seem like a good shortcut to "trick" search engines, but it's not a replacement for the human connection or a sustainable long term strategy. If you have any questions about how to build a sustainable SEO strategy or want us to do it for you, reach out to us at Prebuilt Sites or The BBS Agency. We'd love to help you out!
You're probably familiar with SEO, but what do we mean by sustainable SEO? Well, it's all about spending your time on the right things in order to outrank competitions in the search engines! But how do you keep doing SEO in an efficient and successful way? How do you keep ranking in the long run? If you're not in it for the short-term success, but for the long haul. And is Artificial Intelligence (AI) a sustainable SEO solution? Read all about sustainable SEO in this blog post! 
What is sustainable SEO? 
Ranking in search engines usually doesn't happen overnight. It's hard work. So, if you do succeed in ranking high in Google, you want to keep ranking that high in Google. A good SEO strategy takes time and effort and is always focused on long-term results. In order to have a sustainable SEO strategy, you need to comply with Google's mission. Google's mission is to organize the world's information and make it universally accessible and useful. Google wants to give people the information they find accessible and useful. That means that you need to make sure that your website provides just that. 
No games and no tricks
In the old days, SEO was all about tricks. You could write a text and mention your keyword in every other sentence. That would help with your ranking. Writing white text on a white background could fool Google. However, Google has gotten amazingly smart in understanding texts. The algorithm of Google is trying to mimic a human being. It tries to read texts like human beings. Therefore, it is not a good idea to stuff your writing with keywords, because texts like that are awful to read. Imagine yourself reading an article about car tires where almost every lines has the phrase "car tires" in it, most likely you will get annoyed and stop reading. The many different updates of Google – Panda, Hummingbird, BERT – have all shown us that Google ranks texts that are easy to read. Google wants to serve its users with accessible and useful information.
SEO should not be a game. SEO should not be about tricks. We often joke that the acronym of SEO actually stands for Seriously Effortful Optimization. This is because SEO requires efforts to succeed. Writing high-quality content, providing a good user experience (UX), and building a beautiful and accessible website is a lot of work. Shortcuts often lead to suboptimal results. Games and tricks lead to a bad user experience and penalties by Google.
Is Artificial Intelligence a trick?
Using Artificial Intelligence (AI) to write content is a shortcut. You don't have to do the hard work. Does that mean that using AI cannot be part of a sustainable SEO strategy? Will it be bad for your rankings?
Not necessarily. The latest AI tools are actually quite good. They use natural language processing and actually draft readable, findable and optimized texts for the search engines without overdoing it at all. I tried out a couple of tools and was not disappointed at all. My favorite so far (although I haven't done extensive research yet) is Copymatic. You can do a free trial and see how a text could read. I don't think these AI-generated texts will hurt your rankings. In fact, these tools can actually help you write texts that are nice and easy to read.
Should I use AI to write content?
Indeed, AI can help you do the work when it comes to writing content. This does not mean, however, that writing is not an important skill, nor that AI can take over writing blog posts altogether. Texts written by AI do not provide any original ideas. If you want to write a text about guinea pigs, then the AI tool uses information that's already out there on the internet to draft a text about guinea pigs. The AI isn't able to come up with new information about guinea pigs. Perhaps that isn't a big deal if you write about guinea pigs or if you draft a lot of product descriptions. But, for a lot of websites, original ideas are important.
I always state that high-quality content has three major demands. It should be original, it should be readable and it should be findable. The AI tools can help you make your content more readable and findable. However, your content will not be original if it is written entirely by AI. Writing is a means to get a certain message across. That's why you should write content because you have a story to tell or a vision to share. It should be more than just some generated information about guinea pigs.
Is AI bad for sustainable SEO?
Using an AI tool to write your content is not necessarily a bad idea. In fact, it could even fit well into a sustainable SEO strategy. It all depends on how you use such a tool! You should be the architect of the story you want to tell. The idea, the message, the originality should come from you. And if you're the architect who designs the building, then someone else can help do your construction work. If you use an AI tool to do the construction work for you, it could probably work out just fine! Just make sure to design an awesome story!
Some tips on how to do sustainable SEO 
What should you be doing if you focus on ranking in Google in the long run? Let's check out our three top tips!
1. Write some awesome cornerstone content
First and foremost, make sure to write some really good articles on your website. It is of great importance that you put effort into writing articles with content that is evergreen and valuable for years to come. Those articles should be lengthy, well-optimized, readable little gems. Moreover, make sure to put in some SEO love and update such articles regularly.
2. Get your internal linking structure in good shape
Google has a hard time figuring out which content is the most important. Your internal linking structure is really important to help Google figure out where the most important content on your website is located. Internal linking is something you need to maintain and update regularly.
3. Regularly do keyword research
You need to make sure you're writing about the topics your audience wants to read about. And that could very well change over time. So, every now and then you need to get inside the heads of your readers again. Which topics do they like, which words are they using to search and find your content? Is your keyword strategy still up to date or does it need refinement?
Conclusion: Sustainable SEO needs to be part of your routine!
In order to really have a sustainable SEO strategy, you need to have a routine. You just need to make sure to regularly evaluate what you're doing. You can definitely use tools like Semrush for your keyword research or even an AI tool for your content.
Nonetheless, you should never stop thinking and evaluating yourself, as sustainable SEO has to do with carefully thinking about what content would benefit your user most. If you keep your audience in mind, you'll always be on the right track. So whether you want to use AI tools or not, using our Yoast SEO plugin will always help you to focus on the most important things. Keep aiming for those green bullets and create a great user experience — it's a strategy that will always stand the test of time.
Originally published by Yoast SEO.