8 Social Media Platforms Marketers Should Be Using in 2022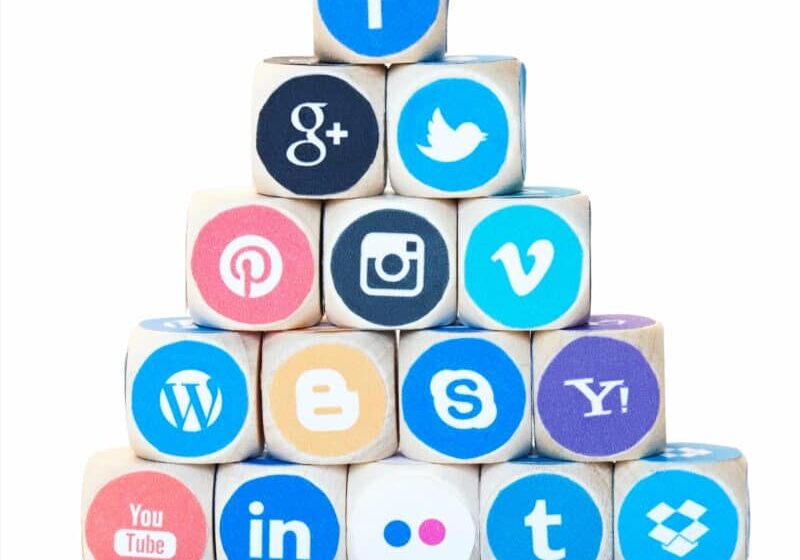 By Prebuilt Sites Team
December 24, 2021
EDITOR'S NOTE: The world was already starting to move to more of a digital age, and then the pandemic changed the way we did everything. Including socializing. Nowadays you can see massive growth in your business by staying on top of social media trends. We've seen the rise of video content this year, and some new social media platforms that you need to keep on your radar in 2022. Gaming platforms such as Twitch and Discord saw massive growth in popularity this year. When happy hours became virtual, so did platforms that allowed groups to video message one another such as Houseparty and Caffeine. TikTok's popularity quickly made other platforms try out short-form video, and thus Instagram Reels was born. With the incredible success these platforms have seen, it's safe to say that none of them are going anywhere any time soon. If you have any questions about social media marketing or want us to do it for you, reach out to us at Prebuilt Sites or The BBS Agency. We'd love to help you out!
Written by Pamela Bump @PamelaBump
According to 2021 HubSpot Blog Research, most marketers search for new or emerging social media platforms on a weekly or monthly basis.
When you visit the App Store or Google Play and search "social media," there are hundreds of apps to choose from. But, as the pool of social platforms grows, will any of them really change the game for marketers this year?
The truth is, probably so. The year 2020 changed the way we did just about everything — including socializing. Social distancing became a familiar part of our lives leaving a void for personalized communication we used to have in-person.
Nevertheless, humans are adaptable, and several new social networking sites have emerged in the last twelve months to recreate the communities we've had to abandon abruptly.
2022 Social Media Trends
The hottest social media trends thus far are audio-based social networking and live streaming.
Live streaming video (32%) was the second-highest trend social media marketers invested in this year, behind short-form video content. The survey also revealed that streaming performed better than expected for 52% of social media marketers surveyed.
This comes at a time when platforms like Twitch and Discord are rising and expanding beyond gaming.
As for audio, Stephanie Morgan, social media expert and founder of the marketing agency Social Lock, sees a bright future for this new type of community.
"Audio-based social networking is a relatively new concept, but it isn't going anywhere anytime soon," she says.
HubSpot Blog Research found that 65% of social media marketers ranked live audio chat rooms among the top three most effective social media formats.
Watching the growth of young, promising social channels will help you determine which are worth joining and which aren't worth your time.
And, if you do end up joining a hot new social channel early on, you may have more time to pick up on what promotional content works there. This will put you ahead of competitors that launch their accounts later and might struggle to come up with creative post ideas.
To help you stay on the cutting edge of social media, we've compiled a list of eight young social platforms that you might want to put on your radar this year. These platforms have all gained a large user base, interest from investors, or news buzz in recent months.
For each platform, we'll walk you through how it works, its user base, why it might be promising to marketers later on, and how you should approach it today.
New Social Media Platforms Marketers Should Watch in 2022
Twitch
Discord
TikTok
Clubhouse
Twitter Spaces
Caffeine
Instagram Reels
Houseparty
Year Launched: 2011
Twitch is a live streaming platform that allows creators to interact with their audience in real-time. Its leading traffic driver comes from video game enthusiasts.
Players can record themselves playing popular games like Fortnite and Minecraft while the audience watches and engages. Some creators also offer exclusive content to those who choose a paid subscription plan.
In addition to game content, you'll find videos and live stream relating to cooking, music, and just about anything on this social network. Twitch also offers interactive live shows, from esports events to festivals to its 30 million average daily visitors.
The audience on Twitch skews young, with 70% of its viewers between 16 and 34 years old. From a brand perspective, it's a great community-building platform where marketers can connect on a personal level with their target audience.
From Q&As to behind-the-scenes content, there are various ways brands can engage their audience.
According to 2021 HubSpot Blog Research, 75% of B2B social media marketers plan to increase their investment in Twitch compared to 28% of B2C marketers.
Similar to influencers on other social networks, streamers can make a living on Twitch through subscriptions, ads, and donations.
Brands can choose from a variety of ad placements, including the homepage carousel and live broadcast integrations. They can also sponsor specific streamers whose viewers are highly engaged.
As Twitch's audience diversifies and expands beyond gaming, this makes it easier for brands to find their way in. In addition, brands aren't limited to working with streamers on the platform. They can build their own presence through a branded account and features like emote, which are emoticons you can use on the platform.
Year Launched: 2015
What once was a gaming platform has now evolved into an expansive chat app.
Here's how it works: The platform operates on servers, which are community groups that allow video, audio, and text chatting. Every user can build their own server or join one created by another member.
Photo: Blogspot
When it first launched, Discord was popular among gamers who wanted a platform to stream games and connect with the broader gaming community. After raising $100 million in funding in 2020, Discord announced plans to expand beyond this community.
In a blog post, co-founder and CEO Jason Citron shared that its users wanted this change.
"Games are what brought many of you on the platform, and we'll always be grateful for that," wrote Citron. "As time passed, a lot of you realized, and vocalized, that you simply wanted a place designed to hang out and talk in the comfort of your own communities and friends."
The brand underwent a brand redesign and reframed its messaging to make it a platform for all.
Discord does not do ads on the platform currently, making it a solely organic play for brands. Startup investment platform Otis had had great success in this arena.
In a Digiday article, Otis' head of marketing, Cam Lay, shared that they've built a strong community of 600+ members by sharing tips and regularly engaging with users.
They also leverage their community to get feedback and gain insights into how their audience feels about their products and services.
Discord offers brands a fantastic opportunity to build brand loyalty and trust. To be successful on a platform like this, brands must be invested in their audience and willing to play the long game.
Year Launched: 2017 (Founded in 2016)
Number of Users: 1 billion monthly active users
In 2018, the lip-syncing app, Musical.ly merged with a similar one-year-old app called TikTok. Today, it' now more popular in app stores than other prominent social media platforms and is expected to reach 1.5 billion in 2022.
For those who remember Vine or Musical.ly, TikTok is like a mix of the two.
The platform allows you to film short videos that play on a repetitive loop just like Vine. But, like Musical.ly or Snapchat, you can add fun effects, AR filters, text, and musical overlays to zest things up. Like similar video platforms, it has been primarily adopted by users under 30 years old.
Once you make a video, the app also allows you to optimize it by adding hashtags to make it easier to find via search.
One way hashtags have been embraced on TikTok is through its "Discover" tab. This area of the platform allows you to sift through trending hashtags and join in on the fun. When you post a video that responds to a challenge, you can include the corresponding hashtag so those following the challenge can see your videos.
Along with being widely discussed by publications including the New York Times and Digiday, the app has also gained notoriety from comedians like Jimmy Fallon. Here's a clip from The Tonight Show where he talks about the app and tells fans to compete in his #tumbleweed challenge:
In addition to being fun and entertaining, the app is "leaking into brand territory," according to Krystal Wu, HubSpot's former social media community manager. She explained that more brands are on the platform, adding that, "The Washington Post is on TikTok and they are pretty popular too."
The Washington Post, as she mentioned, has already gained over 1 million followers.
You would expect the newspaper to post content with a more serious or investigative tone. However, the Post shows off a lighter, behind-the-scenes look at its newsroom.
In this example, one of its journalists struggles to walk up the stairs to the sounds of MGMT's "Electric Feel":
Brands like Guess have also started to experiment with TikTok.
To highlight its new line of denim clothing, Guess launched the #inMyDenim challenge encouraging users to publish videos of themselves wearing Guess denim with Bebe Rexha's song, "I'm a Mess." playing in the background.
At the moment, fashion, publishing, and entertainment companies are starting to play with TikTok. As the platform grows, we might see it expand to other industries that are able to get creative and visual with their marketing tactics.
In 2021, 46% of social media marketers surveyed in a HubSpot Blog Research study revealed that Tiktok offers high ROI, ranking third behind Instagram and YouTube. For that reason, 93% of marketers who leverage TikTok plan to increase their investment or continue investing the same amount in 2022.
While you might not want to focus all of your social media resources on TikTok just yet, it's a great time to familiarize yourself with the app and start experimenting with a few fun videos.
You could also try to brainstorm a few challenges or video ideas that could align well with your brand and the platform's young audience. If you see any brands that are in a similar space as you, follow them for some added inspiration.
Year Launched: 2020
Unlike traditional social media sites Facebook or Twitter which provide an asynchronous platform for communicating and sharing content, Clubhouse leverages synchronous, audio-only connectivity between the audience and the speakers.
It's not quite a podcast, but a more personal way to share information with your audience who can talk back to you in real-time.
You might be wondering "What actually happens in Clubhouse?" And the truth is: It's a little bit of everything. Topics like starting a business from top venture capitalists, relationship discussions hosted by celebrities, and even comedy clubs by up-and-coming comedians all find their way in front of live audiences.
Part of the sudden uproar about this new social media network stemmed from the way it contradicted every other social platform available today.
It was invite-only — the antithesis of how we've come to understand and leverage social media. The developers of the app said they wanted to get Clubhouse just right before releasing it to the public, but users already part of the in-group served as gatekeepers to thousands of conversations happening daily.
How can Clubhouse work for marketers and brands? That's yet to be determined, but professionals are experimenting right now. The race to crack the code on Clubhouse is a fast one as content creators are building their audiences quickly in hopes of securing monetization opportunities when they become available.
Not sure how to leverage it? Consider hosting an informal focus group, starting a conversation about a high-traffic blog article your company has published or contributing to a conversation hosted by a thought leader in your industry.
Year Launched: 2020
Number of Users: Unspecified
Similar to Clubhouse, Twitter Spaces is a beta version of the app's newest audio feature. This voice chat alternative to the social platform's traditional 280 character tweets is open to anyone with an iOS device, but only a select group of people chosen by Twitter can create their own space to start a conversation.
Photo: Blogspot
While the app is similar in nature to Clubhouse, Twitter is venturing into this new audio-only territory to discover opportunities and threats in this type of community. Clubhouse has addressed its challenges with enforcing community standards – an opportunity Twitter wants to figure out to make the platform safe for everyone.
Morgan predicts some promising insights about the newest audio-only social network by Twitter,
"Spaces will be a great feature on Twitter because it's already a dialogue-friendly, majority non-visual platform," she says.
She anticipates that hosting live discussions, training sessions, and customer Q&As could be a few use cases for businesses to utilize Twitter Spaces once it is released to the public.
Year Launched: Founded in 2016 and unveiled in 2018
Number of Users: Unspecified
Caffeine.tv, a platform built by ex-Apple designers, allows you to create live broadcasts for friends and followers. The broadcasts show up in a feed where you can give an emoji reaction or respond with comments.
Along with live video broadcasts, you can also stream your computer or TV screens as you play video games. This makes Caffeine a possible competitor to the slightly older game-streaming service, Twitch.tv. Similar to Twitch, which offers you money for high views or subscriptions, Caffeine has launched a monetization program that rewards engaging broadcasters.
The company hasn't specified user numbers yet, but its Crunchbase profile reveals that it has over $290 million in investments so far.
Aside from investor interest, the platform is starting to make waves. Back in 2019, the platform was used to broadcast the 2019 X Games in Aspen. In 2021, the Ultimate Rap League and musician Drake used the app to stream the rapper's birthday event.
Caffeine's success so far demonstrates how live video and video platforms are gaining quick adoption from younger audiences, especially in the Gen-Z age group. If the app continues to gain interest, marketers might consider using it to show off their brand through a variety of strategies, like behind-the-scenes content, Q&As, or other live videos.
This platform could also be useful to marketers in a wide variety of industries, including news, entertainment, gaming, and sports.
If live-streaming could help your company spread awareness of a product, it might be a good time to familiarize yourself with both Caffeine and Twitch.
As you learn more about the platforms, be sure to determine if your audience is actually using either of them and what they're using them for. You should also check out what similar brands are doing if you find any with active accounts.
If you have an idea for a live stream that seems too out of the ordinary for Facebook or Instagram, Caffeine could be an interesting place to test it. Because the platform is new, there might not be many norms or rules associated with what content works or doesn't work just yet.
Year Launched: 2020
Number of Users: Unspecified
We can't deny that TikTok changed the game for social media since its debut in 2017. It's still on our list this year as the platform continues to reinvent itself and expand into new audiences.
In 2019, Facebook took notice of the TikTok trend and responded with Lasso, but ended the effort to make room for Instagram Reels.
Reels is now in direct competition with TikTok, offering a similar video creation functionality. Instagram users can create videos adorned with special effects, music, and transitions notorious for keeping users in a loop.
How can reels work for your business? Everything from sharing product releases to how-to guides, Reels can be an engaging method for brands to make a presence with the Gen Z audience. If you're not sure how to start, The Social Impact has some fun and informative examples of how to use Reels.
Not sure how to leverage this new Instagram feature? Start with your brand. Reels are a fun type of content that can display your brand's personality. You don't need fancy camera equipment or a director to publish content that has the viral factor.
If your team simply doesn't have the capacity to produce this content yet, consider tapping an industry influencer to create reels on your behalf.
Year Launched: 2016
Houseparty is a group video messaging app that allows video chats that can host eight users at a time. To make things more fun for everyone in the chat, you can use video filters, stickers, and other fun effects while a live conversation is in session.
While the app itself has been around for a few years, it has gone through a few evolutions and recently gained large bumps in interest and users. The app first started as Meerkat, but rebranded itself to Houseparty and revamped its features. Since then, Houseparty has climbed app store charts and risen from 1 million to 50 million users in 2020.
Although the app does offer ad space, marketers of the future might use it in other creative ways. For example, a small makeup company might sponsor a "houseparty" where an influencer can answer beauty questions and show attendees how to use one of their new beauty products.
Although it might sound promising, still keep in mind that this app has a number of big-name competitors, including Snapchat and Zoom.
This app might also take added time and creativity. If you don't have time to host a houseparty or can't think of one that would effectively market your product, you might want to prioritize other platforms first.
How to Navigate The New Social Media Landscape
A marketer who discovers a hot new social channel first can become an expert on posting engaging content before their competitors even sign up.
But, while it's important for marketers to keep interesting platforms on their radar, the first priority should still be to focus time, effort, and resources on the platforms that are already thriving.
To make sure you're balancing your time between new and old channels accordingly, focus on growing and refining strategies on the successful platforms, then timebox an hour or so once a month to look into newer platforms.
If you find a platform like TikTok, that's both relatively new and has a fast-growing user base, brainstorm, and schedule a few experimental posts.
Be sure to use experimentation time wisely and on the right platforms. While TikTok is a great place to experiment and doesn't seem like it's going anywhere soon, there's always a chance that an extremely niche platform, like Clubhouse, could get overshadowed by a larger competitor – Twitter Spaces.
When you're determining which platforms are worth watching or experimenting on, here are six questions your team should ask themselves:
What are its active user numbers? Big numbers could mean that the platform is gaining momentum and that you have even more chances to engage with a large pool of users.
Are publications or thought leaders talking about it? If a platform doesn't specify exact numbers, but a lot of people, prominent figures, or news publications are discussing it — it might be promising.
Do older platforms have a similar tool and a bigger user base? If an older platform does the same thing, people might hesitate to adopt a newer platform. For example, marketers primarily use Stories on Instagram as opposed to Snapchat. Although Snapchat pioneered the story, the Instagram interface and experience are things that a lot more people know, understand, and trust.
Will my audiences understand how to use the platform? Will my audiences understand how to use the platform? It might be challenging to get a less tech-savvy person to join Snapchat or TikTok, but they might love a platform like Facebook or Twitter because the interfaces might be easier to understand. Pick platforms that your audience can easily use and enjoy.
Will audiences even be interested in the platform? Will audiences even be interested in the platform? While a tech novice might not enjoy TikTok, a teenager might get bored on a platform like Facebook. In fact, younger people prefer visual apps like TikTok and Instagram. While you want to pay attention to the level of adaptability, you also should pay attention to how your audience wants to consume media.
What type of content or post could we use to promote our brand on the platform? You should always make a plan of action when considering or launching a social platform. If you can't come up with any interesting ways to market your specific product on a niche platform, you might want to hold off on making an account. On the other hand, experimenting with different posting strategies could allow your brand to look creative and cool to the platform's audience.
Should you follow the social media trends of 2022?
Consumer behavior changes quickly in the digital space, and businesses that adapt to social media trends could see success.
If you keep an eye on this kind of marketing research and tailor it to your target audience, you can craft a stellar social media plan that drives awareness and shows your brand in a creative light.
Remember, every trend won't work to achieve your goals, so don't venture into this new social media landscape without the most up-to-date data.
Editor's note: This post was originally published in July 2019 and has been updated for comprehensiveness.
Originally posted on Blogspot.